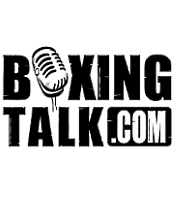 USBA Middleweight contender Dorian Beaupierre's Oct. 14 opponent will be Philadelphia's Jacob Rodriguez while former welterweight prospect John Molnar, who is returning after a two-year hiatus, will face Philadelphian Michael Melvin, it was announced today by promoter Andre Kut.  The two bouts are part of KEA Boxing"s spectacular night of boxing in which Agapito "El Ciclón" Sánchez will square off against the durable Rogers "The Bull" Mtagwa in what will surely be a tough test for the former WBO Jr. Featherweight champion.
Beaupierre, a Rahway, NJ resident is coming off a difficult loss at the hands of Emmett Linton in a nationally televised show in Tacoma, WA.  Despite scoring a knockdown early in the fight, Beaupierre could not get going as Linton methodically piled up points en route to decision victory.  Although it was a tough setback, Beaupierre took the loss as a lesson-learning experience, aware that opportunities in boxing must be seized.  Undeterred by the loss, however, he has vowed to return stronger, focused and determined to climb back into the same position he was leading to the Linton fight, when had come off two disputed draws against current USBA champion Daniel Edouard and a victory over former 2000 Olympian Dante Craig.
"I know I didn't do my best against Linton," Beaupierre says.  "I didn"t have enough time to prepare for a southpaw and that hurt me in the fight, although I was in good shape and felt good going into the fight.  People need to realize that Linton was a very experienced fighter and I took the fight on short notice."  Beaupierre emphasizes that he has improved a great deal since the heartbreaking loss and is eager to get back to his winning ways.  "A victory on Oct. 14 will allow me to show that I am indeed a much better fighter now," he says.  "I've been in the gym for two months honing my skills and looking for another opportunity down the road, hopefully against Edouard again."  He explains that although he has nothing to prove by meeting Edouard again, the fact that the Haitian now owns the USBA belt is a motivating factor in wanting to fight him a third time.  "We have unfinished business with each other," Beaupierre says of Edouard.  "And he now owns a title he knows I can take from him, so let's do it.  Let him prove he's the better fighter, worthy of the belt."
Beaupierre, a native of the Commonwealth of Dominica, and his wife of 5 years, Ayanna, have a son, Dorian, Jr., 4, and a daughter, Amaya, 1.  He resides in Rahway, NJ. 
In other bouts, Yolanda "The Prosecutor" Gonzalez will meet face to face with Maryland's Angel McNamara, while Welterweight prospect Said Ouali and lightweight Ricardo Rosas will also see action against opponents-to-be-announced.
First bout is slated to begin at 8:15pm.  Tickets are still available and can be obtained by calling 973-903-2907 and 201-672-9454.
# # # #
IT WILL BE THE CYCLONE VS. THE BULL AGAPITO SANCHEZ VS. ROGER MTAGWA OCT. 14 IN WHIPPANY
Everything has been set former world champion Agapito "El Ciclón" Sánchez to co-headline KEA Boxing's October 14 event at the Hanover Marriott in Whippany, NJ, it was announced today by Andover Township"s Andre Kut.
Sánchez (34-8-2, 19 KOs), who will look to score his second victory in as many bouts, will face a difficult challenge when he takes on the always tough and durable Philadelphian (Tanzania native) Roger "The Bull" Mtagwa (17-9-2, 13 KOs) in what promises to be an entertaining and highly competitive fight.  "After some minor setbacks Russell Peltz and I were able to make this match," stated Kut.  "This will be a terrific fight in what is already a top-notch event, where Dorian Beaupierre (11-2-2, 5 KOs), Johnny Molnar (19-2-1, 10 KOs) and Deblind Thapa (19-3-1, 11 KOs) will also see action against quality opposition.  A promoter can say he's going to do this or do that, but we are committed to deliver quality shows, not just say we will.  This card proves that."
This event will be the second KEA Boxing show in four months, with at least one more scheduled to take place before the end of the year.
The Dominican Republic native Sánchez (IBF #6, WBO #9) is coming off a solid victory over one-time Rafael Marquez-conqueror Francisco Mateos in Panama City, Panama, and he is expecting a tough fight from Mtagwa.  "I never underestimate any opponent," says Sánchez.  "I know he's coming into the ring expecting to beat me so he benefits from the fact that I'm a former world champion.  It just won't happen"everything is on the line for me; there is no room for failure at this moment in my career and every fight is a must-win for me."
KEA Boxing is committed to bringing the former WBO champion all the way back to the top, and the best way to do it is by giving him quality opposition.  "We know that the Mtagwa fight is not an easy one," stated Kut.  "But you have to remember that Agapito's last loss before Joan Guzman was in 1998.  If the Mateos fight is any indication, he still is one of the best jr. featherweights in the world.  It wouldn't serve him right to fight a no-body."
A win over Mtagwa would not only serve notice to all the jr. featherweights, but should move him higher up in the rankings.  With all the activity in the jr. featherweight and featherweight divisions, something should materialize soon for the always-ready Sánchez.  "I keep my body in tip-top shape," he says.  "You never know when an opportunity will come and I don"t want my promoter to turn down fights because he can't deliver me because I was out of shape.  My opportunity will come and I'll get to prove that I'm the best in my weight division.  After Mtagwa I will be ready to fight any of the top fighters that claim they can't get a fight."  Do you hear that Manny Pacquiao?  Pacquiao's management and promoter have publicly stated that their fighter will never fight Sánchez again because he's a dirty fighter.  But it shouldn"t be forgotten that up to the point when their bout was stopped (due to a severe cut which rendered Pacquiao unable to continue) Sánchez was the better fighter in two of the judges' opinion (although one judge had it officially even at the time of the stoppage because of two points deducted from Sánchez for low blows).
In the meantime, Agapito Sánchez will continue his trek to the top by taking on all comers, looking to move into a mandatory position in the jr. featherweight division and finally be in position to capture his second world crown.  Step two: Mtagwa.
Others scheduled to participate in this exciting evening of professional boxing are "The Prosecutor" Yolanda Gonzalez, Ricardo Rosa and Larry Robinson.   
First bout is slated to begin at 8:15pm.  Tickets are still available and can be obtained by calling 973-931-8812, 973-903-2907 and 201-672-9454.