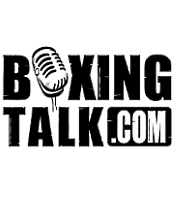 JUAN RUIZ, JR. vs. GIOVANNI URBINA HEADLINE "CMX BOXEO DE CAMPEONES"
Now into its fourth full month of production, "CMX Boxeo de Campeones"-- presented by CMXsports and promoted by Guilty Boxing -- returns This Friday! 
October 8,  LIVE from the Las Pulgas Club in Tijuana, Mexico.  Former WBA FEDEBOL super bantameight champion JUAN RUIZ, Jr., 18-2 (6 KOs), from Santa Clarita, CA, makes his Mexico debut when he goes mano-a-mano against Mexican buzzsaw, GIOVANNI URBINA, 18-7 (11 KOs), from Huixtla Chipas, Mexico, in the 10-round super bantamweight main event battle.  Combined, their records are an impressive 36-9 (17 KOs), -- a winning percentage of 80% with nearly half their victories coming by KO.
Boxing fans from around the world can catch all the action via a live internet stream, and access the replay, at
www.cmxsports.com
for a monthly subscription fee of just $4.95.  The series airs every Friday night, beginning at 11 P.M. ET / 8 P.M. PT.  Subscribers will also be able to access archived fight footage and get behind-the-scenes interviews, previews and articles.  The broadcasts will be available in English and Spanish.   Newly elected World Boxing Hall of Fame induct, "The Colonel" Bob Sheridan, a veteran of more than 750 world title broadcasts, and former NFL All-Pro kicker and veteran sports announcer Benny Ricardo, will be handling the English broadcast's -- "CMX Champions of Boxing" -- blow-by-blow and color commentary, respectively.  The Spanish language feed of the broadcast  will feature former five-time world champion Manuel Medina providing the color commentary to Roberto Sosa's blow-by-blow.  Boxing historian Bert Randolph Sugar, former editor of The Ring and Boxing Illustrated, and the author of more than 50 books, has signed on as CMXsports Senior Boxing Analyst At-Large, providing weekly columns to the CMXsports website and commentary to the broadcasts.  A new Sugar column, "Sugar 'N Spice," runs on CMXsports.com every Friday.   
"CMX Champions of Boxing" is also televised on BEN Television, a free to air channel that covers all-over the Great Britain and Ireland markets and reaches more than seven million homes on the BSKYB platform on channel 184 Electronic Programme Guide in the UK alone.  BEN Television also reaches out to Western Europe and North Africa collectively reaching more than 30 million satellite accessible digital homes.
Ruiz, currently rated No. 11 by the NABF and No. 15 by the USBA and the NABA, has wone four of his last five bouts, including the vacant WBA FEDEBOL super bantamweight title via a dominating 12-round unanimous decision over Cristobal Cruz, 25-6-1, at The Orleans Hotel & casino in Las Vegas, NV., in February.  All three judges scored it 118-110.  Ruiz's four-bout winning streak ended in June at The Orleans -- the main event of "CMX Boxeo de Campeones" --  where he lost a disputed split decision to Ruben Estanislao in February 2003.  Urbina, who has been compared to Mexican icon Julio Cesar Chavez, has vowed to ruin Ruiz.  "Ruiz will regret going south of the border to fight me," said Urbina.  "I will make Ruiz my California punching bag this Friday night!" 
The seven-bout undercard will feature three exciting six-round featherweight bouts:  former WBC Continental Americas featherweight champion Cristobal Cruz, 26-8-1, (16 KOs), from Tijuana, Mexico, against undefeated Mario Flores, 6-0-1 (1 KO), from Mexico City, Mexico; Adalberto Borquez, 14-0 (9 KOs), from Tijuana, Mexico, risks his undefeated record against German Romero, 8-4, from Sonora, Mexico; and knockout artist Noe Bolanos, 6-0 (4 KOs), from Sonora, Mexico, looks to "deep-six" Jose Manuel Castro, from Sinaloa, Mexico. 
CMXsports and Guilty Boxing will produce 48 two-hour shows a year over a three-year period with two cards each month emanating from Las Vegas --The Orleans Hotel & Casino and the Gold Coast Hotel & Casino.  The remaining two shows per month will be broadcast from different locations, including, southern California and Mexico.  Recent shows have emanated from Las Pulgas Club in Tijuana, Mexico.
"CMX Boxeo de Campeones" showcases the very best in action-packed Latin fights, a staple of Guilty Boxing shows over the past decade, as well as an extensive amount of high-quality features on boxing.  CMXsports will complement the broadcast with the Internet's capability to provide fans around-the-clock, behind-the-scenes information about the fighters before and after the show, and the state-of-the-art CMXlivecam, allowing fans unprecedented access to the fighters on a real-time basis.   In short, CMXsports is leveraging the latest in Internet streaming and interactive technology to produce an unprecedented experience for the viewer. 
CMXsports is one of the rapidly growing members of the CMX family of sports and entertainment companies founded by A. Demetrius (Tony) Brown.  Brown, a former professional basketball player, established a successful metal trading company that later evolved into CMXchange, a successful Internet-based trading exchange.  Over the past two years, Brown has purchased or created a number of companies focused at a range of sports and entertainment products and services.