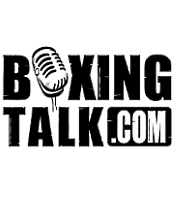 BT-Timmy, I'm hearing that you have something you want to get off of your chest? "
 Yeah, man, I'm waiting on the winner of the Morales- Pacquiao fight on Saturday. That is what I want to talk about. I want either one of those guys, bad. Make the fight happen, I'm officially calling you out!"
BT- No matter who wins?
TA- It does not matter, I want the fight.
BT-So, are you saying that you would even go up in weight?
TA- Yup, I will go up in weight, I want it that bad. Up there or 126, it don't matter.
BT-Who do you think will win the fight, honestly?
TA- I think Pacquiao will win. I many things we're exposed on Morales last time in his fight with Zahir. And I think Manny is going to use some of those things and get Morales this time.
BT- It seems that you deep down really want to fight Pacquiao just a little more.
TA- Not really, but I do think it would be a good fight with him being a southpaw. I will even fight him in Manila, in front of his crowd. It would be the real "Thrilla in Manila".
BT- That's a bold statement, Timmy. So, do you have any "stay busy" fights in the near future, or do you just want to focus on the fight on Saturday?
TA- I don't have anything scheduled, I am up in the air, just waiting on this.
BT- So, you will fight the winner of Morales- Pacquiao for your next fight? No tune up's?
TA- No tune up's, I want the winner ASAP!
BT- Remember where you heard it first
TA- That's right.
BT- Right after, trainer of Austin, Aaron Snowell wanted to vent a little as well.BT- What's up Aaron?
AS- Nothing much man, just waiting on Saturday's fight also.
Timmy is ready for these guys and wants them bad. We are up in Orwell in training camp and don't even know who we are going to fight. Just ready for war! Like a doctor, ready to make a house call to Manny in Manila.
BT- So, since Tim has moved up you said you have seen him look a lot more refreshed?
AS- Timmy is on top of his game right now, he is very refreshed and ready for anything,. He also has a message for Marquez, actually not just Rafael but both brothers.
BT- What is your message Timmy?
TA- If Morales or Pacquiao wont fight me then I want both Marquez brothers, I'll even fight them in Mexico City, one a month. Ill beat Rafael if he comes up to 122 I'll drop back down and meet him and then go back up and beat his brother Juan Manuel a month later.
BT- Timmy, it sounds like you are ready for anything.
TA- I am, I just want to fight the best. I feel so good right now.
No matter what, no matter where, just make the fight. Call Don King, Carl King and let's do this.
AS- Mike, Timmy is in great shape man, just like when he was fresh out of the Olympics. He really wants the winner of Morales-Pacquiao but like he said, if that don't happen then he will take any other top guys. He is so ready for the winner of Saturday's fight though, he has even sparred Zahir Raheem not to long ago.
BT- Guys, I look forward to seeing that fight, good luck
.
Send questions and comments to: mykdos@yahoo.com