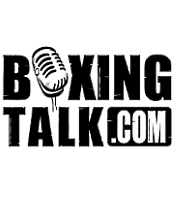 Press release:
Olympic Gold Medallist and current unbeaten heavyweight contender Audley "A-Force" Harrison (19-0, 14KOs) has today called on the European Boxing Union to consider him for a fight with Paolo Vidoz. Harrison, currently ranked seventh by the EBU feels that he deserves a chance to challenge Vidoz following the Italian's successful defence of his title against Michael Sprott on October 1st.
"I have heard that following his victory over Sprott, Vidoz will be fighting against Cengiz Koc next," said Harrison, who beat Vidoz in the 2000 Olympic semi-finals. "I am ranked at number seven by the EBU and Koc is at number 11—below Tomasz Bonin, a fighter that I beat in June 2004. I would like to box against Vidoz as my ranking deserves this chance."
Hazel Bruno-Gilbert, Business Manager for Audley Harrison continued: "If you look at the fighters ranked above Audley you will see that Audley is the highest ranked fighter available to fight Vidoz and we are asking for the EBU to support us in our request to make this fight happen. Vitali Klitschko is ineligible. Wladimir Klitschko has just fought and is seeking world title opportunities.  Luan Krasniqi has just been knocked out by Lamon Brewster and Sinan Samil Sam is the number one ranked contender in the WBC rankings and he wouldn't jeopardise that for an EBU fight.  Nikolay Valouev is lining up a WBA title fight with John Ruiz and Matt Skelton, who is also ineligible, is set to fight Danny Williams on December 3rd 2005."
In addition to this, there is the element of revenge for Vidoz should he fight Harrison. It was Harrison who ended the Italian's Olympic dream by defeating him in the semi-final in Sydney where Harrison went on to win Britain's first boxing gold medal for 32 years.
Harrison continued: "My win against Vidoz in the Olympics was a great contest. We threw punches in high volume and it was an exciting contest that had 10000 fans on their feet. I would love to give Vidoz the chance to avenge that defeat."