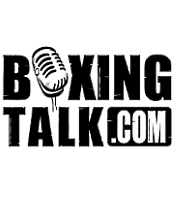 Boxing is often a painful sport, but if Alex Arthur loses his European, Commonwealth and British super featherweight titles to Ricky Burns on Saturday night, the physical damage inflicted by Burns in the ring will appear insignificant as compared to the damage done to Arthur's career.  Arthur has always confidently endorsed his own world title potential, but defeat in Edinburgh to talented but unproven Ricky Burns would mean Arthur had been beaten twice in 22 fights by sub World class boxers.  Arthur may have been able to explain away the first loss (against Michael Gomez) as a lesson needed to be leaned, but defeat against Burns would put the kind of question marks against his credentials that tend to severely retard a career.  To be blunt, if Arthur loses on Saturday he can forget about a World Title shot anytime soon.
Burns is confident he has the ability to shatter Arthur's dream of World title glory. In a recent interview with Sporting Life, Burns predicted, "I can beat him and I know I will be crowned the new British, Commonwealth and European Champion".  Of course, bravado is rarely too far from the boxing ring, but there is something about Burns that suggests he may provide Arthur with a sterner contest than a relatively untested novice of only thirteen fights would normally be expected to give a European champion.
Burns is no puncher, having only scored two knockouts in his perfect record of 13 fights and 13 wins, but his technical ability more than compensates for his lack of real power.  The undefeated 22 year old from Coatbridge, Scotland fought in 106 amateur bouts (losing only 6) and this amateur pedigree pervades his professional performances.  He combines continuous and intelligent lateral movement with a ubiquitous jab to disrupt and avoid his opponents' attacks and create openings for his own precise, fast-handed counters.  Burns may not punch with concussive effect but his style may still cause headaches.
Indeed, in his toughest test to date, Burns stepped up in weight at short notice to outpoint Commonwealth and British lightweight champion Graham Earl in an 8 round non title bout.  Although Earl seemed to take a blasé attitude to what was, for him, a warm up fight, there was something mesmerising about the way Burns went about his work that night.  The assiduous application of his game plan left Earl plodding flat footed and uncertain around the ring; pawing in the vague direction of the elusive Burns like a blind man in unfamiliar surroundings.
Burns' performance against Earl, after taking the fight at short notice, above his natural weight class, and against a far more experienced opponent, is made all the more impressive given Earl's recent form.  But perhaps more importantly it solidified Burns' reputation as a boxer with immense talent and, combined with three more recent wins, secured him a shot at Arthur's belts.
Interestingly, this isn't the first time the two Scots have exchanged blows in a boxing ring. Arthur and Burns have sparred before and according to the Burns camp the results were more than positive. Burns' trainer, Rab Bannon, explained to scottishboxing.com: "When we had Arthur sparring at the Barn [Burns' training headquarters] last year, Ricky pummelled him."  Burns agrees, arguing that the sparring sessions will be a foretaste of their title fight on Saturday: "Alex is an old sparring partner of mine…but he didn't give me any problems in sparring and sparring is no different from fighting. I've confidence in my own ability and I believe that I've got what it takes to do it. Alex Arthur is talking about future titles, but I'm going to remove these belts from him."
Whatever the truth in Burns' claims, he may well find that sparring Arthur is in fact very different from actually fighting Arthur. Quite apart from the difference in tempo, focus and preparation, Arthur, naturally the bigger, stronger and harder hitting fighter will be a completely different prospect wearing 8 oz gloves rather than the huge, spongy 14 or 16oz gloves often used in sparring. 
In addition to his advantages in terms of power and strength, Arthur can probably assume he will be technically the best boxer Burns has faced.  Early in his career, Arthur showed great promise but tended to stand too upright, stiff and flat footed, leaving his defence open and restricting his attacking potential.  These technical deficiencies coupled with a tendency for his natural confidence to degenerate into destructive carelessness led to a defeat at the hands of Michael Gomez that seemed catastrophic at the time. 
Arthur, however, argued that he would become a more focussed and more complete fighter for this loss.  To his great credit, he has thus far backed his words with actions.  The Edinburgh man now appears far smoother and more relaxed in the ring; he circles patiently, working behind his jab and looking for openings rather than rushing in; he punches in combinations more often; and he uses exaggerated shoulder rolls and moves his head to greater effect.
In his two most recent fights Arthur has looked far removed from his pre-Gomez self, and has added Craig Docherty's Commonwealth title and Boris Sinistin's European title to his own British super featherweight crown.  On both occasions Arthur started slowly, but began catching up to his opponents in the middle rounds, attacking them with destructively selective combinations; methodically dismantling their defences.  Docherty finally succumbed in the 9th round to a body shot and Sinistin did well to survive a 12th round knockdown to hear the final bell.
No doubt Burns would argue that his style of perpetual movement will force Arthur to expend far more energy than against either Docherty or Sinistin.  (Indeed, Burns recently said that if Arthur was a car he would be an "old banger" and would struggle to match his pace on Saturday night).  But Arthur seems to get stronger as his fights progress, and while Burns has never fought for longer than 8 rounds, Arthur has reached or exceeded the 8th no fewer than 5 times. 
Finding the energy to continue his hit and run tactics may become more problematic for Burns as he enters the final quarter of the fight.  Burns may start the faster, winning the early rounds against slow starting Arthur with his high energy jab-and-move-then-counter tactics.  However, the foundation of all Burns' work is his jab, and Arthur has an excellent jab of his own which, if deployed frequently and astutely, can disrupts Burns' work.  And although Burns is correct when he argues that he is far more elusive than either Docherty or Sinistin, Arthur looks to have solid footwork and so long as he mirrors Burns' movement rather than following it, he should be able to be able to manoeuvre sufficiently to bring his greater strength and power to bear on Burns. 
Burns' intelligent use of the ring and mosquito jab may delay that process, but Arthur should have enough experience and power to dominate the last half of the fight and force a late stoppage or secure a solid points victory.