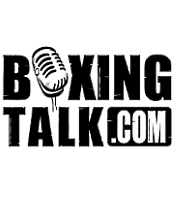 Alex Arthur out pointed brave challenger Ricky Burns to retain his British, Commonwealth and European super featherweight titles in Edinburgh's Meadowbank Arena tonight. 
In only his 14th professional outing, previously undefeated Burns, started the fight well. Although Arthur slipped and parried most of Burn's blows in the first round, Burns upped his work rate in the second, began landing with his jab, and stung Arthur with several sharp left hook counters. 
Arthur attempted to neutralise Burns' tactics by forcing the fight but the first 4 rounds were evenly fought. Burns looked to have the advantage when boxing at long range while Arthur appeared stronger up close. 
By the middle of the bout, however, Arthur's superior power and strength began to overwhelm Burns. Arthur, 27, repeatedly snapped back the young challenger's head with his overhand right and was dominating on the inside, having great success with short uppercuts and energy sapping hooks to the body. 
It often seemed as if Burns, from Coatbridge in Scotland, would crumble, but he showed tremendous bravery and incredible fitness to last to the final bell. 
Mickey Vann scored the contest 118-110, Dave Parris 117-111 and Paul Thomas 116-112 (all to Arthur) to give the Edinburgh native a resounding unanimous decision and a springboard to the World stage. His record improves to 22-1 (17) 
Burns' record slips to 13-1 (2), but despite losing he should also be pleased with his nights work. He proved he has heart to match his talent, that his chin is sturdy, and that he had the stamina to fight 12 hard rounds. Burns boxed with great skill, giving his far more experienced opponent one or two problems early in the fight and he will surely benefit from this encounter. At only 22 he seems destined to make it to the top. 
A more detailed analysis will follow shortly 
In the other televised match on tonight's Sports Network promoted card, former British and Commonwealth heavyweight champion Michael Sprott, out pointed flabby Frenchman Antoine Palatis over 10 rounds to regain the EU heavyweight title.  
31 year old Sprott, from Reading, England, started fast, clearly looking for an early night. But despite landing several big shots to head and body he couldn't dispatch the stubborn Frenchman.  
By the fourth round Sprott looked as if he may have punched himself out, but Palatis didn't seem to have the energy or the will to capitalise and remained in his defensive shell for the whole fight. "He looks like he's living one of those dreams where you're walking in water and can't move your legs fast enough to get away" commented television commentator John Rawling after seeing Palatis' efforts in the eighth. 
Sprott nearly pulled out of the fight while suffering from a heavy cold in the weeks before the fight, and this may have been the reason he had to slow his pace so dramatically. The reason for the Frenchman's own inactivity was to be found somewhere around his ample midriff. 
Sprott was content to take his time and occasionally bang away at the Frenchman, and both men looked relieved to hear the final bell. The decision was unanimous, two of the judges scoring every round to the Englishman. Sprott improves to 28-9 (14) while Palatis slips to 31-24-3
(16). 
Authors note: In my preview of the Arthur-Burns fight I quoted a Sports Network press release in which Ricky Burns was reported to have compared Arthur to a car (Burns was a mechanic) calling him an "old banger". Burns has denied he said this. It did seem out of character for Burns -- who is confident but no trash talker.