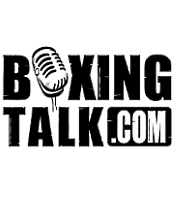 Press Release:
Junior welterweight prospect "Mighty" Mike Arnaoutis is set to make his return to the ring on Friday, May 20th, 2005. The undefeated "Pride of Greece," rated # in the Boxingtalk ratings, will make his fifth consecutive appearance on Showtime's ShoBox series.
Said Arnaoutis, "I am training hard with Coach Hall and Coach McCline. I will be ready for whatever comes in May, that is for certain. I will give my fans the kind of fight they'll be talking about for a long time."
Although an opponent has yet to be determined, the most likely candidates at this time are Andre Eason, 15-3, and Dorin Spivey, 31-3.
"We should know who the opponent will be over the next several days, " said advisor Mike Michael.  "As of now, we're just delighted with the amount of attention and support we've received since 'Mighty' Mike's last fight back in February.  You wouldn't believe the calls and emails we've been getting on a daily basis from all sorts of people asking when Mike will be back in the ring.  I know how popular 'Mighty' Mike has become, and even I've been surprised at what we've been getting!
"We're also glad to be back on ShoBox for the fifth time in as many fights.  Back in August of last year, Showtime and ShoBox discovered a star in 'Mighty' Mike, and they've been in our corner ever since. From what I hear, the audience figures for Mike's fights have been simply outstanding, and we're all very happy to have built such a great relationship with the Showtime Network.  We're also excited to be fighting on yet another great show put on by Gary Shaw Productions.
"I know the fight fans have been waiting to see 'Mighty' Mike again, and the good news is that they won't have to wait that much longer.  So, to all our fans who wrote or called, I'd like to say, 'thanks for the support, and get ready, because on May 20th, 'Mighty' Mike is going to locked, loaded and firing from both barrels!'"