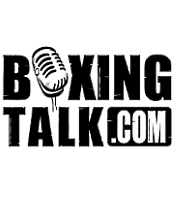 Mighty" Mike Arnaoutis, has reported for the biggest camp of his young fighting life.  Arnaoutis is preparing for his July 29, 2006, HBO "Boxing After Dark" showdown with former WBA Light Welterweight champion "Vicious" Vivian Harris.  That contest will determine who is the WBO's number one contender at 140-pounds.  This is a moment that the Greek born Arnaoutis has been working towards for the past five years.  "I am rested and ready to fully dedicate myself and make all of the sacrifices needed to win this fight and I will win," said Mike Arnaoutis.   
Gina Iacovou, who manages Mike Arnaoutis, said, "Mike is ready and we at Cestus Management have worked really hard to get him into this position.  He will be ready come fight time and he will destroy Vivian Harris."  Iacovou added, "Isn't Vivian a girls name anyway?" 
Cestus Management's advisor Mike Michael said, "Mighty Mike will show HBO and the boxing community that he is for real and is ready for the world stage.  He will not only win on July 29, but he will batter Harris into retirement.  Michael continued, "everything is set for Cestus Management and our new promoter, Star Boxing, to take siege of the 140-pound division.  Lock the doors and run for cover because the Mighty Greek God is going to make his presence known."   
Joe DeGuardia (Star Boxing), who promotes "Mighty" Mike, added, "We expect a victory from Mike (Arnaoutis) and being that it will be on HBO's After Dark, it will be a huge thing for us.  It will certify him as a major player in boxing."  DeGuardia also said, "With his fighting style and with both Cestus and Star behind him, Mighty Mike can become as popular as like a Ricky Hatton, and he is based in the United States."