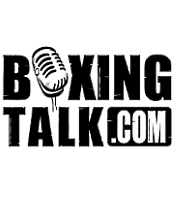 Santa Ynez is home to some of the finest horse racing in the country, and this Friday night it will host another thoroughbred, "Mighty" Mike Arnaoutis. However if you have seen Arnaoutis in action you know he is no runner and certainly is no gelding. If you ask his former foes, like Juan Gallardo they might say he kicks like a mule. Well the next stepping stone for the Cestus Management's junior welterweight sensation is Roberto Santa Cruz. This junior welterweight encounter will take place at the Chumash Casino in Santa Ynez, California. For those who can't make it to the casino don't worry this 12 round affair can be seen live on Showtime, as part of the latest chapter in the Shobox series. When Arnaoutis and Santa Cruz do battle the WBO-NABO light welterweight crown will be at stake. Santa Cruz brings a solid record of 11 wins against only 2 defeats and hopes to be that jagged edge on Arnaoutis's way to the top of the 140 pound mountain.
Santa Cruz is also bringing into the ring a 7 fight win streak. "Mighty" Mike is carrying an unbeaten record of 12-0 w/6 K.O.'s and 2 draws and is also accompanied by his WBO sponsored NABO light welterweight title. "Mighty" Mike will become the first fighter in the brief history of the series entitled "The New Generation" to be featured in four consecutive bouts.
The original opponent for Arnaoutis was scheduled to be tough Washington D.C. based Michael Warrick. Warrick however pulled out days after the fight had been announced, claiming he suffered a rib injury during training. So pinch hitting on two weeks notice is Santa Cruz. Santa Cruz is a true mystery man for team Arnaoutis who have no idea what to expect. Nonetheless Arnaoutis does not seem phased one bit. If you ask "Mighty" Mike Arnaoutis how he feels about his latest opponent you are likely to get the same response that he gave the last time he fought and was asked that similar question. There is only one reason behind Mighty Mike's repetitive answers, and that is he really does not care who is in front of him.
"I don't think it will be a tough fight we will play it by ear as far as strategy goes since the first time we will get a look at him is the weigh in. But one thing I do know is that we will win," said Arnaoutis.
"I'm very happy to get back into the ring we had a great camp like always. I am a little disappointed in not facing Warrick since it would have been for the USBA, but something happened that was out of my control. Regardless I have been hard in the gym and I've been working on a stronger body attack and perfecting my jab," stated Arnaoutis.
As has been documented already Arnaoutis hails from Athens, Greece and currently calls New Jersey home. However Arnaoutis is packing frequent flyer miles to the west coast as he is making his third straight appearance in the "Golden State". A California crowd saw a third round demolition of the aforementioned Gallardo, and the same crowd caught his previous bout, a first round destruction of Jessie Feliciano. 
"Since the original opponent scratched I have not rested. I have upped my training because I do not what to expect. I have train harder I can't afford to take anyone lightly in this stage of my career. Anyone who steps into the ring has to be taken serious," said Arnaoutis.
     "I've done this before," says Arnaoutis.  "I had a hundred and ten amateur fights, and in the amateurs you hardly ever get to see who you're going in with before the fight.  I fought international champions, great fighters, and I hardly ever knew what to expect.  All I do know is that he's not a better fighter than I am, and he can't beat me," said Arnaoutis.
Arnaoutis interpreter and advisor Mike Michaels who is never shy shared his excitement for his prospering prospect.
"I'm fired up man! I'm so fired up for this fight. We see the way the division is shaping up and Mike is really about a year ahead of schedule," said Michaels.
"We're glad to see the fight fans picking up on our kid and the noise he's making in this division.  The fact that 'Mighty' Mike can fight in California, in Baltimore, in Atlantic City and anywhere else in the country and still draw a sellout crowd speaks volumes about how exciting our boy is to watch.  He truly is a born fighter, and we think he's going to be one of the biggest stars in the sport of boxing."
"I want to fight the best out there. I want a record with substance. I'll fight anyone at the right time, this will make me a champion with substance," said Arnaoutis.
If things go according to plan for Arnaoutis and company they have fixed their eyes on Duva prospect Oscar Diaz. Diaz is coming off a decision win over Al "Speedy' Gonzales earlier this month.
"I witnessed four guys on Showtime, the two in the co-feature (Oscar Diaz, Al "Speedy' Gonzales) and two others in the main event (Kendall Holt and Oscar Diaz) and none of them could beat Mike," said Michaels.
"David Diaz, Holt, Speedy and Oscar, Mighty Mike could beat anyone of them seven days out of the week. They are all easy fights," said Michaels.
BoxingTalk would like to thank "Mighty" Mike Arnaoutis and his advisor Mike Michaels for their time and would like to wish them continued success in the future.


Send questions and comments to: spjr21@yahoo.com