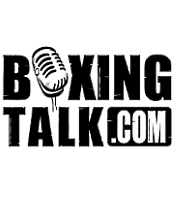 RC: What's been going on Armando?
AV: Nothing much. Back at work, I got back home I took my wife out to dinner and got a little rest after the fight now it is back to my usual.
RC: Now although you didn't say much about it did you humbly know inside of your mind know that you were going to stop Vanda and expose him of what many considered was a padded record?
AV: Yes, when I first saw his fight with Sam Garr I knew what I could do against him and that is what made me accept the fight. I felt that I could beat this guy, and I fought him last Thursday night and I was correct, I went in there an knocked him out. Being that I fought him in his hometown where the judges in the past have been bias and gave out questionable decisions, I had that in the back of my mind that if the fight goes the distance I might not win. But when I got in the ring, from the beginning of the first round I felt that he had no power in his punches, he hit me a few times but their was no marks on my face after the fight, no bruising, no black eyes so that shows right their that he had no power at all. As I said from the beginning of the first round he was hitting me, he caught me with a few punches and got a few in on me, but they were not really damaging or threatening to me. Then later as the rounds went on and I applied the pressure into the body, working the left hook, the right hooks, the body and the arms and tired him out, he started dropping his hands to cover his body when I was in close working the body. I was then able to connect with the right hand and left hook to the head. As for his record I heard on the replay that they were calling him a fraud because of his record and the people he has fought in the past and the decisions that were given to him by the judges in Minnesota, and he clearly lost the fight against Sam Garr, that was another thing that kind of motivated me to fight this guy was because I had never really heard of him in the past and he all of a sudden had an undefeated record. I was hoping that it could have been a good victory on my record, but being that the guy had such a questionable record of 31-0(21) and in his fight with Sam Garr he won a questionable decision, I am not sure if that is really going to look good on my record that I defeated him but it doesn't hurt to have him on there.
RC: Even though you beat him as an undefeated fighter with questionable opponents on his record does that taint your victory in any way?
AV: People may try, some commentators and sports analyst might try to take that credit away from me being that he was a questionable fighter and he really didn't have that much competition on his record. Even if they saw the fight they may comment on he holding a lot during the fight and being in too close, but that was all part of my game plan. That is what we worked on at the gym because we knew he can't take pressure so we decided to come in close work the body and apply the pressure to where I am able to go forward which I did, and yes I did hold but that was part of the training I did for his fight. So I did that to try and gain points because I knew he couldn't fight backing up. The commentators on Showtime didn't seem to like that, they mentioned it a few things about me holding, they talked about how I don't jab a lot and about me not being too busy in the ring.
RC: How do you feel about getting all of that criticism?
AV: I took it; you know it is a sport. It is different when you are in there doing the sport versus talking about the sport. They see what is on the outside, but when you are in there, fighting in the ring it is totally different. I am in there fighting the guy trying to do the moves, trying to execute the plan, but sometimes other fighters fight awkward. Like with Vanda all he threw throughout the fight was the jab, right hook. Or hook, right, hook, those were the only punches he was really throwing throughout the whole fight. He tried throwing a few uppercuts but he didn't catch me, so when you are in there fighting it is a totally different story oppose to when you are looking from the outside. Yeah they can see a whole bunch of errors in both of our style, but when you are actually in there fighting the person it is totally different.
RC: After watching the fight over what do you feel you need to work on?
AV: I need to jab more, but working in close I need to stop holding and when I am in close working I need to take one half of step back and work to the body. When I go in and hit the body I tend to stay there whereas I can either side step to the left or to the right or back up half a step and still apply the pressure and work the body, that along with more movement, more upper body movement. I didn't really move at all, I didn't move my upper body when I was in close; I need to work on slipping, and just basic footwork in general.
RC: How would you rate your performance overall?
AV: I would rate my performance overall probably a six
RC: What's next for Armando Velardez?
AV: My next step is to get right back in the gym and start back up. I have only been out already three or four days and I just want to stay in the jump for some light workouts. I am also going to start getting back into some weight training, I started in April and stopped around July so I want to get back to my weight training and get back into the gym. I am trying to get a fight; in fact my dad (Armando Sr.) who helps me out and manages me is looking to see if maybe I can get a fight maybe in early or mid October. I am just going to give my self sometime to work on the errors I seen on the tape. So maybe I will be fighting probably at the Orleans casino in Las Vegas, Nevada. I am going to talk to my promoter Nick who runs Guilty promotions out of the Orleans and see about getting me a fight sometime in October.
RC
: In your pre-fight interview you mentioned that you go to school and you also work, now I have heard of fighters having either or but I cant think of two many who works, go to school and box. How do you manage to balance out all of that? And not that I have anything against either, but  do you think that may be what's keeping you back from reaching the main stream level in boxing?
AV: Yes, it definitely affected me going to school and working,. I work full time 40 hours a week, I also go to school full time and I was taking 16 and 12 units, writing papers, and studying for mid terms. It took a lot out of me, I had to break up my time and manage it. I can only devote so much time to go train; I was only training two-three days a week for a fight, when I should have been training a minimum of four days. Versus now that I am out school, I don't have to go to school everyday, I was going to school from eight in the morning to eight at night Tuesdays and Thursdays, and then I was going to school on Mondays and Wednesday from twelve in the afternoon to six at night.  Then as soon as I get off of work on Mondays and Wednesdays I had to go straight to the gym at six, I would be tired, I would be all worn out studying and going to classes all day and it has took it's toll on me throughout the years I have been boxing and going to school. Last quarter I took 16 units and I graduated in June and did a lot of sacrificing in school to attend, learn the material, and get decent grades and still box and still work full time.
RC: (Cutting in) how did you manage to do all of that and still train?
AV: Everybody asks me how do I do that, how do I mange to do boxing, work full time and go to school full time, and the only answer I give everybody is that I just sucked it up and did it. I tried to make time, I tried to make time as best as I can. I trained after I got off of school, I went home took a shower, did my studying, read my books and went to sleep late around twelve or one o'clock in the morning and started the whole cycle all over again.
RC: Man…. what is that like?
AC: It is like a never ending cycle for the last few years going to school, working and boxing. I believe that the discipline and the hard work that I did in the Marine Corp., the boot camp and throughout the years of being in the Marine crop, it kind of helped me out, it kind of gave me that extra edge, that motivation that I needed when I was feeling down. I look back and I remember telling myself "Hey you are a Marine you can do this, all it is, is as day" so I just went in there did my work, go to the gym train, and go home and suck it up.
RC: How long were you in the Marine's for?
AV: I was in the Marine's for six years; I did six years in the Marine Corp. as a Marine Corp. reservist. I did about a year worth of active duty for all of my training then I started doing my drilling for the next five years. I got out of the Marine Corp. last year in August, so I didn't have the Marine Corp. to deal with this whole year; all I had was school and work. But prior to that I had school, work, and the Marine Corp. so I had all three things plus boxing and it was kind of hectic back then because I would get offered fights to go fight other places, but if it was on my scheduled drill date it conflicted with my boxing schedule so I had to cancel numerous fights because of that. It is real hard to say, I don't know how I did it, but the lord was on my side and he helped me get through this, he helped me maintain the discipline to go to school, still excel in boxing, plus work and take care of my family. I was trying to provide the best for my family and the only way I can provide the best for my wife and kids is to go to school and get my degree, plus I had to work to provide an income to feed my family and pay my bills, so I had to work. Then the boxing helped me out because it brings in extra income and I can always use the extra income. So I just went to the gym and trained, although I did sacrifice the past couple of years from my family. With my wife I would see her for one or two hours a day seeing her at night time, during the day I would probably see her for about an hour then I would take off go to school and go to the gym and see her at night time. So I usually resolved any issues or any concerns with my children late at night. That is pretty much it as far as my boxing, work, school and family life goes.
RC: When did you gradate school?
AV: I graduated on June 12th; I got my bachelors in criminal justice. Now that I graduated I can focus more on boxing. That is what I tend to do right now, I want to focus more on boxing and give it 100 percent versus when I was going to school and doing all of these other things. Boxing was only getting about 50 percent of my time because I had so many other things I had to do. School was taking up a good majority of my time, but now that I am finish and I got my degree I am going to devote most of my time, well pretty much all of my time to boxing. I am going to the gym five days a week now, I am training on the weekend, and I am getting all my road work in as well. A big factor in my training regimen was getting the road work in; I wasn't getting enough road work in all last year and the past two or three years. I wasn't putting the miles in; I wasn't running because I didn't have time to go run, I just couldn't fit it into my schedule. Now I have a big chunk of time and all I do is work 40 hours a week, and train. I got a lot of road work in for this last fight against Vanda. I did get kind of winded in the 7th and 8th round but I can improve and that shows me I have to improve. I just have to run harder, faster and further and work on polishing up my style. Like the movement, slipping, and head movement. The next few months is just going to allow me more time by allowing me to go into the gym and work on all these mistakes I have been making for the past few years and I am going to try and correct them for my next upcoming fight. I am not going to say I am going to improve 100%, I am not saying I am going to make a 180 degree turnaround, but it is going to take some time because I have made these mistakes throughout all of my years in boxing, and hopefully you guys will see the difference in my next two, three, four fights coming up, you should see a great improvement in my boxing ability.
RC: Where do you plan on campaigning at Welterweight or Jr. Middleweight?
AV: I am going to go back down to 147lbs, 152lbs is a weight I can fight at but I feel more comfortable at 147lbs. The guys at 152lbs are always bigger than me, they always out weigh me, They usually go up to about 160lbs after the weigh in and I stay around 154, 155lbs after the weigh in so that is telling me I need to go down to 147lbs and box at the weigh class that I first started out at. So my plans are to shed the weight for my next fight. That will be my goal, to maintain my weight, and drop back down to 147lbs. I just got to comfortable at gaining weight and fighting at 152lbs, and I should be focusing more on my weight, my training which I am going to do more of now that I have the time.
RC: What are your thoughts on the welterweight division overall?
AV: They have Cory Spinks right now, Zab Judah there, Ishe Smith a few of the fighters are pretty good. Cory Spinks is a real good fighter; I use to watch him fight in the amateurs. I am just going to have to work my way up the rankings and start fighting guys in the top twenty, defeat them, and then try to fight to guys in the top ten on to my way up to a title shot. But for now, hopefully this win against Vanda, even though he has a questionable record will help me get to those fights, and maybe those guys would want to fight me (Referring to the guys in the top 20) because sometimes you know they really don't want to risk their records and give up their rankings to fight a guy that they don't really know a whole lot about. Or they just don't see that they can make decent money to fight me, but now that I fought Vanda who was ranked #8 by the WBO, they might look at me as an up and coming fighter coming up and maybe they will fight me.
RC: Are some of these welterweights out there in trouble now that you have a much more time to focus more on boxing and you don't have to deal with the Marine Corp and school?

AV: I would say they need to be aware, I won't go as far as saying they are in trouble, but they need to be aware of it. They need to know that I finished my school, I graduated and now I am going to devote all of my time to boxing and try to make a name for myself and make some noise in the boxing ring now. People always talk about my lack of boxing ability and say I am just a brawler, and I plan to prove that I am not just a brawler and I can be a good boxer than can fight and put a defeat on their record. I plan to put some defeats on a lot of guys' records now that I have more time to train. I certainly plan on going out there and making a name for myself in the boxing world at 147lbs. I am going to work my way up, I am going to start getting some fights and fighting some known fighters and beating these fighters so that I can make a name for myself in boxing history.
RC: You have two other brothers (Fernando (Bobby Boy) Velárdez and Alex Velardez) that are professional fighters and three that are currently amateur fighters, what is it like coming from a big boxing family?

AV: Actually it is kind of normal to me, I never really sat down and thought about it because we all competed together and went to boxing shows since we were little. We would go to shows and fight in tournaments, but coming from a boxing family I can't really say because it is just normal to me to have my brothers around when we go to the gym. We all support each other, we really don't hang out much with each other, but growing up with five brothers was nothing really big we all had our differences and when we were younger we would always fight with each other and argue with each other. I always had to deal with Bobby and Alex when we were little getting mad at me because I would yell at them and tell them to behave and they would get all mad because I was talking to them as if I was my father and they didn't like that. Then they would want to be defiant towards me ands want to fight me when we were like ten eleven years old. Now being that we all older, I am 24, my brother is 22 and the other is 20 we pretty much go our own way. We all go to the gym together, we train and we spar with other but as fas as being close like a family that never really happened much because I was always busy with school. Fernando and Alex communicate a lot, they pretty much talk to each other and visit one another a lot, as far as myself I really don't visit my brothers like I should because I was doing all of these things, the only time I really get to spend time with my brothers and my father is when we go to the gym and during that time we pretty much trying to get in shape for fights.
RC: A few months back you fought on a fight card with all five of your brothers, what was that like?

AV: The card with all six of us was kind of interesting, because we all were in the gym at the same time; there was a lot of pressure on us because we were fighting in our hometown. We pretty much trained all work and no play for that night, we didn't really have any type of emotions with that fight we just looked at it as another fight.
RC: Is their anything else you would like to add in closing?
AV: I would like to thank all of my boxing fans out there; I would like to thank my family, my wife who has stuck with me from the beginning of my boxing.  I would like to thank my work for supporting my boxing. When I fought here about a hundred people from my job came down to support me, they all bought tickets, they brought their family members and friends. Work has contributed a lot to my boxing they have given me time off during fights that were all booked up and I will be able to get the days off to go and fight, so I would like to thank my job for being understanding. 
RC: What type of work do you do?
AV: I work as a probation correction officer in a juvenile facility, for the probation department of San Bernadino County. I work with at risk youth that are in there for serious violent crimes. I basically watch them, house them, I give them group counseling on different types of issues. They are their while they go to court and await their charges that they will be facing.
It's a sad case with these kids because the majority of these kids always come from broken homes, the mother and father is not their and the mother and father are both locked up, they don't live with the mother and father they have any positive role models in life. A lot of them know that I box and I come on T.V. also to them I am like a celebrity super star and I talk to them about boxing and try to tell them the right thing, and I always try to guide them in the right direction by offering my help to help them out. I let them know if they want to box they can try it out and maybe later on turn pro and try to make some money. I also let them know that in order for them to discipline their body they first have to go to school and learn because it is not all about boxing. I try to push them to go to school get an education, graduate, and maybe pursue some Jr. College, or College because boxing is not the only thing they can do out there.
Send questions and comments to: rayocampbelljr@hotmail.com