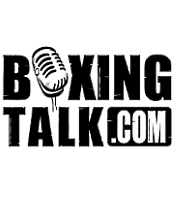 Press Release:
The Merrillville Hooters Restaurant will again host ONE IN A MILLION INC. fighters in a press conference at 6:30 p.m. on Nov. 9, 2004, for its "Pre-Thanksgiving Showdown", the Nov. 19 boxing show to be held at the Radisson Hotel at Star Plaza where the proceeds will be donated to Joey Golubic who has cerebral Palsy. Also, Langel's Pizza, 2833 Highway Ave, in Highland, will be the site of the official weigh-ins for the show, which will feature the much  highly anticipated return of area Light Welterweight boxing legend Marty Jakubowski to the ring. Along with Undefeated Lightweight Prospect  Jermaine White, Middleweight's Jimmy Holmes, Matt McCarthy, "Marvelous" Shay Mobley and Light Heavyweight Guy Solis.  The Weigh-ins will begin at 6:30 p.m. Nov. 18.
Both the press conference and the weigh-ins will be open to the public."ONE IN A MILLION has grown into one of the top pro sports teams in the region," said CEO Octavius James said.  "The area's top businesses and our fans are looking forward to each of one of our shows now, and these are great opportunities for fans to meet our team." Scott Morris and Juan Nunez, Managers of Hooters, said their business' support of One In A Million's shows line up perfectly with its customer base.
"Hooters is about great food, fun and sports, so this is a natural fit for us," said Morris.Langel's owners have been longtime supporters of boxing in Northwest Indiana, but One IN A Million's shows are particularly important for their business.
"We hosted the last press conference, and our customers were excited to be a part of it all and we had a great time hosting them," said Rodney Langel. Other top businesses continue to support One In A Million's shows, James said.  Two of the Midwest's top entertainment venues, Harrah's East Chicago Casino and Hotel and the Radisson Hotel @ Star Plaza complex, have been long-time supporters.  Other businesses continue to add their support, K& S Enterprise, Vangogh, Family Mobile, Regional Plumbing, Rogge Insurance, Wood Hollow, Nicks Building, The Registry, KLR, ABCO General contractors and Tube City by buying sponsorships to our top quality events.
For more information on the "Pre-Thanksgiving Showdown" or Tickets call 866-438-7372, Star Plaza Box Office 219-769-6311 or Any Ticket Master location 312-559-1212.