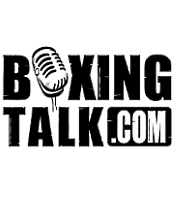 Montoya Captures Title
Frankie Archuleta captured a unanimous decision over Jesus Perez, scores were 118-107, 115-113 and 114-111 for Archuleta. Archuleta raises his record to 24-4-1, while Perez fell to 21-8. Lee Montoya captured a unanimous decision and the WBA Fed-Latino over Bernardo Guereca, Montoya dominated Guereca over twelve rounds putting Guereca down twice in the first round to cruise to his second  title this year, having won the Middleweight title against Max Heyman.
Hector Munoz won the New Mexico State Jr. Middleweight title over ancient Benjie Marquez, stopping Marquez, who in his last fight agreed to retire after he lost.
In the main event, Vegas, New Mexico's Frankie Archuleta and Miami's Jesus Perez went it for the WBC International title.  Talk about hard core fans, the crowd chanted nothing but curse words and boo's as Jesus Perez entered the ring. Jesus showed no signs of care what so ever. You can tell he was a fighter here to take care of business. As Frankie Archuleta entered the ring he received the most outstanding ovation for the night.                                 
Beginning of round one displayed both fighters reason for being there, to win and take home their championship belt. Both fighters went at it right away going for hard body shots and shooting jabs for points. Archuleta sticking more to the left jab and sneaking body shots in when available. Perez on the other hand seemed to be dominating with combos and connecting many rights to the face of Archuleta.             
Going into round 2 and 3 I was able to determine who was more powerful. Peres showed sleek overall power against Archuleta, which had the Las Vegas fighter stick to landing body shot. He was doing a good job at it. Archuleta was keeping distance as much as possible from Perez. Archuleta began throwing less punches and backing into the ropes quite often.         
Round 5 was very exciting for both. Archuleta finally throwing more punches and connecting while Perez hard chin shots. While going 1:30 into the fight it seemed the Perez was picking his shots, hitting on the body and shooting for the face, Archuleta not returning at all and throwing even lesser punches than the 2nd and 3rd. Perez, taunting and taunting the Las Vegas fighter creating a stir for the crowd. For a minute there I though I was watching Ricardo Mayorga fight. While the taunting continued by Perez, he was definitely making connection with body and face shots. As the round ended with the bell, Perez sneaked in one more shot to the head of Archuleta sending Archuelta's corner in yelling and throwing water in the air. Perez looked to have thrown one last punch after the bell rang. Maybe he didn't hear it. 
Rounds6 through 10 things stayed the same with Perez taunting Archuleta and picking his shots. Archuleta connecting well with a jab here and there scoring himself points. I myself feel that he wasn't going to knockout Perez and he needed all the point he could to win the fight. Perez showing he was dominant is strength, pushing Archuleta off as tie-ups happened. While in the 9th round Archuleta connects with a combination for punches sending Perez to the mat for the first fall of the night. Perez, very surprised of what had just happened was back up after nine seconds of a count. The bell ring and Perez moved slow back to his corner.  
In the beginning rounds 10 through 12 Perez's corned fanned down the Miami fighter. It seemed Perez was becoming very tired. Perez came into round 10 connecting several times with body shots and some connecting power punches. Both fighters were beginning to show signs of fatigue and tying up quite a bit.  
Going into the 12th and final round both fighters gave it all they had, throwing left and right punches, some body shots connecting some not. Towards the end of the 12th round Perez connects with a final power punch, connecting on Archuleta's chin sending him into the ropes as the round came to an end.  
Archuleta walks away with a Unanimous Decision over Perez with the judges scoring 118-107, 115-113, and 114-111 in favor of Frankie Archuleta. Perez corner in complete disbelief as there expressions show they didn't agree with the scores.  
I felt this was really a close fight. Perez was throwing most of the punches the entire night and connecting more than Archuleta. On my card Perez deserved the nod, with Archuleta having an off night. 
Lee Montoya VS Bernardo Guereca - WBA Fed-Latino WelterWeight Championship

This was a fight that all of New Mexico had been waiting for, as neither Montoya of Guereca back down from battling tough opponents. Guereca entered the ring with the entire crowd cover him with boo's while Guereca returns laughs and giggles right back. Montoya on the other hand received a standing ovation from the loud New Mexican crowd.           
This fight went all twelve rounds. Both fighters showing power while landing a series of body shots and connecting.  Guereca staying away as much as possible but staying far enough as Montoya connects with two awesome upper cuts dropping Guereca in the first round. While Guereca getting up trying to keep balance Montoya lands another hard right sending Guereca to the mat a second time as the round ended.      
As rounds three to seven take place, both Montoya and Guereca taking advantage of all openings connecting with body shots and left and right jabs. Montoya getting frustrated as Guereca would tie up numerous times causing the referee to deduct one point from Guereca for holding. As round 9 finishes Montoya lands one more hard right punch with the bell sending both fighters back to their corners.  
Rounds ten through twelve there really wasn't any change.  Guereca continued to hold Montoya, tying up every chance that was available. Guereca though, showing strong signed of fatigue throwing less punches and heading for the corners.  Montoya taking advantage as much as possible connecting with body shots making Guereca keep his distance. Guereca again, holding and tying as much as he could, it came to where there was so much holding I counted how far in between he'd tie up with Montoya and found that it was 4 seconds in between every tie up.  
In the end Lee Montoya walked away with a Unanimous Decision over Bernardo Guereca. Scores from the Judges were 117-109, 116-110, 118-108 all in favor of Lee Montoya.        
I myself feel this was a great fight to see, Lee Montoya defiantly stepping up to the plate and fighting someone with raw power. Bernardo Guereca was very focused throughout the fight. I could tell this was a fighter that really trains hard for what he's great at doing. Personally, I hope we can see Ray Sanchez III in the ring with either Lee Montoya or Bernardo Guereca. This would really be the biggest step for Ray Sanchez III.             
Benjie Ruben Marquez  VS  "Hurricane" Hector Munoz - NM Junior Middle Weight Title
Talk about a cold night in the city of Las Vegas New Mexico.  I can assure you the heat was definitely packed inside Michael Marr Gymnasium.        
In the first fight of the night Hector Munoz of Albuquerque NM and Benjie Marquez of Denver CO. Both Fighters came off very aggressive in the first round. Munoz favoring the left jab and sneaking in a few right power punches from time to time. Both fighters hitting hard body shots.  Munoz's although seemed to be doing the most damage leaving Marquez weak and keeping as much distance as possible.                 
Round two had heated up, with both fighters coming in fast and connecting body shots. Munoz attempting left and right jabs but no connection. Both fighters seemed to be making there way to the ropes when finally Munoz lands a hard right upper cut to Marquez knocking his mouth piece to the floor. Munoz and Marquez finish the round with power punches and body shots to the sides.       
Going into round 3 had both fighters going to the body. While looking between the ropes it appeared a majority of the shots were connecting.  I could tell though that the Las Vegas crowd was in favor of the Hurricane Hector Munoz. After each round he received a standing ovation.      
Round four and 5 were pretty much the same. Looking in the eye or Marquez though you could see his age and he was showing signs of fatigue. Hector lands a combination of two uppercuts and 3 body shots sending Marquez to the mat in complete disbelief.  Marquez struggling to get up after a 3 count goes back at Munoz again; Munoz connects with several body shots dropping Marquez again with a left hook to the face. After a nine count Marquez gets back up showing complete tiredness. Going into round five Munoz comes at Marquez with 2 body shots stunning the old Marquez and finishing the fight with a powerful upper cut with only a 1:24 on the clock.            
I think everyone knew the outcome of this fight though. Lets get serious, anyone who fights a man almost twice his age is more thank likely going to have better odds in winning. I guess we'll all see what the future has to bring The Hurricane.