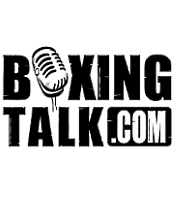 A compelling match between two of the strongest competitors in boxing's lower weight divisions, World Boxing Council interim flyweight champion Jorge "Travieso" Arce and Rosendo "El Bufalo" Alvarez, has been added to the card headlined by "Pretty Boy" Floyd Mayweather vs. Zab "Super" Judah at the Thomas & Mack Center on April 8.  The bout will be broadcast domestically on HBO Pay-Per-View and is being co-promoted by Top Rank and Don King Productions in association with Caesars Palace and Wynn Las Vegas..  
The colorful Arce (43-3-1, 32 KOs), from Los Mochis, Mexico, has always been a fan favorite among his countrymen due to his wide open, risk-taking style.  Recent appearances on big pay-per-view cards have gained him new fans throughout the world.  
Arce's 23-fight winning streak and world champion status will face a stiff challenge against Alvarez (32-2-2, 24 KOs), a two-time world champion making his first world title appearance at the 112-pound limit.  The proud Nicaraguan's greatest accomplishment came in a draw against the legendary Ricardo "Finito" Lopez in 1998.  Not only did it stand as the only blemish on Lopez's undefeated record of 51-0-1, but Alvarez also knocked Lopez down for what turned out to be the first and only time in his Hall of Fame career.  
"We are not friendly rivals, we are just rivals, he thinks his going to knock me out, but I doubt it very much, his time has come and gone, now is my time," said Arce.  "I don't dance, I come to fight when I'm inside that ring.  Mark my words, on April 8, "El Bufalo" will be an endangered species!"  
A recent outburst between Arce and Alvarez has added additional intrigue to this match. In his last appearance on Jan. 28 in Cancun, Mexico, Arce successfully defended his title against Adonis Rivas, who boxes out of Alvarez's Nicaraguan stable of fighters.  Alvarez attended the event where his fighter suffered a loss by technical decision.  A dispute erupted in the ring after the decision and blows were exchanged between Alvarez and Arce.            
"I want revenge and I want to shut his big mouth," the normally even-tempered Alvarez said of Arce.  "He will not be talking so much and will be wearing dentures when I'm through with him.  I want to crush his star.  I will not sleep until I defeat this clown."  
Alvarez added: "My promoter Don King will be facing his arch enemy in Arce's promoter Bob Arum, so I want to win for him as well.  I can't let Don down."  
Don King would like nothing more than to see his fighter follow through on his pledge.  
"Victories are always sweet," King said, "but the taste is even sweeter when it comes against my toughest promotional foe Bob Arum."  
King added: "Alvarez and Arce are two of the biggest little giants in the sport of boxing.  They will fight for their countries, honor and pride.  This is the biggest fight for Alvarez since he faced Ricardo Lopez.  His legacy is on the line in this one."            
Both Arce and Alvarez became 108-pound world champions in 2001—Arce for the WBC and Alvarez for the World Boxing Association.  Both fighters expressed interest in facing each other, but the world title unification match never materialized.   
While Arce won his first world title as a 108-pounder in 1998, Alvarez won his first world title at the minimum weight of 105 pounds in 1995.  Alvarez moved up to the 108-pound limit in 2000 and won the world title there in 2001.  Both fighters moved to flyweight last year.   
Arce has not lost a match since 1999. Two of his three losses came in world title fights against world champions Michael Carbajal and Victor Burgos (his other loss came in his fifth fight).  
Alvarez has not lost a match since 2000 and has only lost twice in his career, both against world champions.  His first loss came in a re-match with Lopez, and he was disqualified against Beibis Mendoza.  A win for Alvarez against Arce would make him a world champion in three different weight divisions.   
The Mayweather vs. Judah pay-per-view telecast, beginning at 9 p.m. ET/6 p.m. PT  on April 8, has a suggested retail price of $44.95, will be distributed by HBO Pay-Per-View and will be available to more than 56 million pay-per-view homes. The telecast will be available in HDTV for those viewers who can receive HD. HBO Pay-Per-View is the leading supplier of event programming to the pay-per-view industry. For your daily Mayweather vs. Judah fight week updates, log onto
www.HBOPPV.com
.