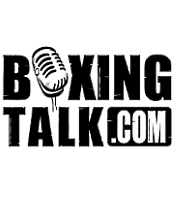 Joe DeGuardia:
We would like to thank everyone also and we appreciate that you guys all appreciate that this is a mega fight.  Ticket sales have been phenomenal and have indicative of the public's awareness that this fight is part of history.  This rivalry has been brewing for 20 years, Tarver and Jones and now this is going to be the third time they will battle within the past three years.  It is a fight that both fighters demanded and the fans demanded.  It is such a heated trilogy.  It is something that the fans can look back on  and say Dale-Graziano, Ali-Frazier, Gatti-Ward, Robinson-LaMatta…Tarver-Jones.  It has been a hot-hot event down in Tampa.  We are sold out of the first five of the seven ticket price categories.  The $1,000 seats are gone, the $600 seats are gone, the $350 seats are gone, the $200 are gone and the $100 seats are gone.  The only thing that remains is $50 seats and $25 seats.  It is an exciting event.  We can't wait until October 1st, live on HBO Pay-Per-View beginning at 9:00 PM ET/6:00 PM PT and we expect Tarver-Jones 3 to go on at approximately 11:00 PM ET.  It will be available in over 50 million pay-per-view homes as well as over 100 countries throughout the world. Thank you all.
Antonio Tarver: I would like to thank all of the media for the attention you are giving this fight.  I think the bout is well deserving of it and you are doing a great job of taking it to the people.  I'm ready to go and training camp has been excellent.  The thing from the beginning was that we were trying to grab that intensity and we found that.  I really hadn't had time to get out of shape coming off the Johnson fight.  I think you will see that on Oct. 1st. I am always giving credit where credit is due.  I had to say the things I said in order to get my opportunity.  The media and the politics have made Roy out to be what he is and so be it.  When we are judged and compared, I want to be compared to the best.  That is my statement to the boxing world.  When you compare the two, you can't put him above me.  The bottom line for my legacy and my greatness, when it is all said and done is that I'm the best fighter in Florida right now.   
Does the fight being in Tampa provide extra pressure?  
Antonio Tarver: I don't know about the pressure.  Every time I step in the ring I am under an enormous amount of pressure.  It's do or die, so I'm used to that.  I will be able to have all of the people that supported me over the years won't have far to travel to celebrate.  My whole thing is that when I go in as the champion and I feel that as I am defending my championship, why Antonio Tarver has to do more than win the fight?  I will fight my fight and expect to be well ahead going into the later rounds.  I know exactly where I am in a fight.  If I have had letdowns it was because of lack of conditioning or I knew that I had done more than enough to win that fight.  With this heated rivalry, I'm not going to give an inch.  You won't see that happening.   
He is the great Roy Jones that the media has made him out to be.  I didn't proclaim him to be the greatest thing since Sugar Ray Robinson, you all did.  My job is to get in there and fight my fight.  He is the biggest name in the division right now and still he has something to prove and I'm giving him that opportunity.  So I think you need to ask him that question, what is he going to bring to the table that is different.  
The changing of the guard has occurred and I know where he is at so why not give him the chance to reclaim his glory and vindicate himself.  I'm the only man that gives him that.  Not Bernard Hopkins, not anyone.  Why take this fight?  Because it's the only fight that makes sense.  For once in his life he is taking a real risk, a real gamble.  He's not playing it safe.  He's picked the most dangerous fighter in the light heavyweight division.  You must commend him for that.  Finally, he gets to earn his money.   
I have had more focus for this fight than ever.  I am ready to take my rightful spot in the boxing world.  I have been doing this for so long and I feel that I don't have the respect that I deserve when you look at all the things I have accomplished.  This fight is more about what Roy Jones lost than for what I took.  That is a bittersweet pill to me and that is why I must continue to work hard.  I won't be appreciated until I walk away from the game.  Then they will appreciate me.  They didn't appreciate Marvin Hagler when he did his thing, but when he stepped away everybody wanted to love him.  They are just the cards I have  been dealt and on October 1st I will put an exclamation point on this trilogy and when the comparisons are done you will never be able to say he was better than I was.  
What about  your sparring partners for this fight?  
Antonio Tarver: They have been giving me good work – 8 to 10 rounds a day.  All of these fighters give me different looks.  Some don't want to get his and I understand why and that's the type of fight we think Roy Jones is going to bring.  I wouldn't be surprised if he had on track shoes instead of boxing shoes on the night of the fight.  
What about the story Roy hurting his hand in training?  
Antonio Tarver: I suffer several injuries during camp.  This is the hurt business.  Anybody that goes through camp without a little pain ain't working hard.  Every skin on my knuckles have come off.  But that hasn't stopped me from hitting the bag.  My feet are busted and blistered from the miles I am putting in every day.  But it hasn't stopped me from running.  The theme of this fight is "No Excuses" so I don't care what happens to him.  I'm hurting.  I soak my feet in Epsom salts three times a week to stop the pain.  But you never hear me speak about that – it is irrelevant.  So leave all those excuses in Pensacola because I don't want to hear it.  He won't be able to hit me with that left hand anyway – so he won't be needing it.   
What about Roy Jr. bringing Roy Sr.back?  
Antonio Tarver: I think I should be commended to bring family back together again.  It is a great story.  Big Roy will be needed for this fight, because he will be the only one with the compassion to throw in the towel when needed.  
What if you get past Roy...then what?  
Antonio Tarver: HA HA HA HA.  I think it should be if he gets past me.  I am at the top of my game right now.  I feel young and I am doing things in the ring that I finally realize that, sometimes when you are a champion, it takes a while to get into that mode.  To really know that you're the best and I have discovered that.  So when we get past this and sit down and say I took care of business on October 1st.  When I prepare, I will be ready to defeat any fighter.   
Will Antonio Tarver ever fight at heavyweight?  
Antonio Tarver: The day that Antonio Tarver campaigns for heavyweight, I think that the whole boxing world should stand on its feet and jump for joy.  What I bring to the heavyweight division – the charisma, the marketability – that is what they are missing.  Change the game – just like I did in the heavyweight division.  I think until I arrived, no one took notice of the light heavyweights.  However way I can grow, if it is heavyweight so be it, but I am not looking at that right now.   
What about Roy not doing interviews or showing up for press conferences"  
Antonio Tarver: I think it is a slap in the face to all of those people that have pumped him up and glorified him over the years.  The guy has given nothing to the game.  All he's been is a bunch of hot air.  I don't understand what makes these people click.  It's politics, that all I can say.  I'm glad I didn't look at Roy of your eyes or I would have been brainwashed a long time ago.  It just goes to show that the guy has no compassion for the sport that made him a wealthy man and pretty much an icon in many ways and he has given nothing back.  It's a shame – shame on him.  When a guy has been humiliated as he has by his archrival and nemesis, I don't think he is as confident as people want to make him out to be.  When he has finally had his card pulled, this is the reaction that we get.  He hides his head instead of really sticking his foot down his mouth and not wanting to be humiliated anymore.  Unfortunately that is the guy that we are dealing with and he seems to be very fragile right now.  I haven't changed.  I am the same guy and I will be the same guy after October 1st and I want to take my rightful spot in boxing – and that is on top.  As one of the greatest fighters today if not the best and continue to bring the big fights to the world.   
Do you think Roy Sr. will make a difference?  
Antonio Tarver: Don't know what difference it will make in the outcome, but like I said, when he is getting punished unmercifully, his father will throw in the towel.  I don't think anyone else will have that compassion.  But I am focused on this fight and I am ready to seek and destroy.  
What about not getting your respect after the first two fights with Roy?  
Antonio Tarver: I was just compelled by all of the excuses that he and the media ranted about after the fight.  They made every excuse as to why that fight was as competitive and how he survived that fight.  I don't know how you win a championship by surviving.  He had his ass handed to him that day and everybody knows that.  There is nothing he can say.  He was doing nothing but slapping my body.  He never hit me with one solid blow and my face indicated that.  How he won enough rounds from me to take my championship is bazaar.  He told the world how he had to lose weight, but I had to lose weight too.  He had all of these excuses and the world let him have them.   They justified those excuses but they never looked at me – the champion who gave it to Roy when he was at his highest peak.   
Now he won the heavyweight championship of the world.  Now he's going to come to my fight and be less than stellar?  It was the guy in front of him.  I caused all of those problems.  I knocked him out and there's no one that can take that away.  His hand speed was not fast enough because I saw every punch coming.  I his reflexes weren't that great because I hit him when I wanted to.  He was throwing punches that were slapping my body and most of them were being blocked by my arm.  He did nothing to win that fight and that's why I was so pissed off at not only the people that justified that controversial robbery, but I wanted to humiliate that guy before I knocked him out.   
Do you dislike Roy?  
Antonio Tarver: I don't dislike the man.  I respect the guy.  It's either me or him.  I'm going to try to build myself up before I build another man.  All I look at Roy Jones is for opportunity.  So the higher they built him, the higher I would be if I knocked him off.  I worked my ass off to get to where I was.  I was the mandatory across every single body and when I stood up in the press conference I told him, "You've done nothing Roy, until you beat me.  I am your worst fear, your worst nightmare."  He knew that since '83.  It wasn't a secret and I don't know why the public and the purists didn't see me coming.  You don't achieve the things I did as an amateur and not be worthy.  If the experts didn't see me coming, then they must have had their eyes closed.  Wake up America.  He was the pinnacle.  I had to fight the best and when I fought the best, I found out I was the best.  We have to fight the fight.  It shows me that it's hard for people to admit they are wrong.  It's time for change and the time is now.  It's Tarver's time.  They build a fighter up to be invincible but they never know what the fighter goes through to get the opportunity.  Raheem won and everyone is in an uproar like they didn't see that coming.  Stop building these guys as icons – they are just men.  The only way you can measure a guy is if you looked into his heart.  When I look at any man, I look at him at eye level.  I am not in awe at what the media is saying and what HBO is promoting.  That's why I can go in there and do my job.  A man will not beat me until he beats me in the ring.  That's what these young guys need to understand when they fight these unbeatable, unstoppable, unknockoutable, icons.   
Is there any fighter that you admired when you starting boxing?  
Antonio Tarver: Ali was a guy that I always watched and I would aspire to only be half as great as he was.  My style is a unique mixture of a lot of people's styles.  When I look at my style I think I have the hunger and determination of an Aaron Pryor, Marvin Haggler, being southpaw and achieving the tings he did in the ring was one of my favorite fighters.  Our careers paralleled, each of us had to take a backseat to another.  He was always backing his way to the top.  He finally got his just do after beating Hearns.  It was sweet but at the same time he had that bitterness toward the media.   
Do you have any concerns about this fight?  
Antonio Tarver: All I'm concerned about is what is happening in Team Tarver's camp and we are looking good.  I have great sparring partners and the greatest trainer in the world in Buddy McGirt.  It's small and there is no entourage.  It's me, my strength coach and Buddy McGirt.  That's all we need.  Those two guys are going to walk me to the ring and those are the two guys we are going to leave with.  I am focused and I am ready to go.  Just like the first fight.  You can't find another guy who has beaten every top-ten guy that was ranked above him in his weight division.  I have and I put half of them into retirement.  I've got one more retiree that is ready to go and that is Roy Jones.  This will be his last fight.  There won't be any more need for any comebacks for Roy Jones Jr and I'm going to make sure of that.   
Did Roy's fight with Glen Johnson surprise you and do you think your two fights with Roy had an effect on him?  
Antonio Tarver: Seeing the Johnson fight unfold, you were waiting for Jones to pull something out of his hat.  You never thought it would end like it did.  A lot of guys can contest that once they fought Tarver for twelve rounds they never were the same.  Guys that have stayed retired for some reason.  It's a brutal sport and I'll be the first one to admit.  I'm a hard puncher and it may not look that way because I do things in a subtle way and I get the job done.  Roy Jones knows he has his hands full and I'm not sure if he can pull back the hands of time because that's the only thing that's going to save him.  And I'm not even sure that would save him.  I'm ready to get the respect that I deserve and the only way to do that is finish it with an exclamation point.  I'm going in there to find out what he is bringing to the table and if he ain't equipped, he's getting out of there.  That's the bottom line.  
Did you ever think Roy would come back after the Glen Johnson fight?  
Antonio Tarver: I didn't know what moves he was making.  I knew that if he came back, he would have to come through me.  It's the only fight that makes sense and it was the only fight that the public deserved out of Roy.  This fight would show what Roy was made of.  You are going to see the best Antonio Tarver and if Roy Jones in less than 110% he is getting knocked out.  He's going to have to bring the fight and he's going to have to come to fight.  He's not the champion, I am.  I don't want it to be misconstrued that he is giving me an opportunity.  I'm giving Roy Jones an opportunity.    
Do you think you will see the best Roy Jones Jr. and do you think he will use his hand as an excuses?  
Antonio Tarver: We are focused on fighting the best guy that shows up.  We're not even thinking about Roy Jones.  The guy hasn't come out and said a damn thing about this fight and we don't care what goes on in Pensacola. He isn't going to hit me with the left hand anyway, so he won't have much use for that. Suck it up like a man and get ready to fight.  Whatever Roy Jones shows up – I am planning on destroying.  I don't complain about injuries, that I have to get up at 5:00 in the morning.  That's what we do.  We are in the hurt business.  Be a man and let's get ready to fight.   
Antonio Tarver: Let me pose a question to the media…When will you be convinced.  Roy Jones is not better than me and never was?  When I knock him out it will be a feather in my cap.  That's' that exclamation point that I am looking for. Roy Jones may be everything that everyone says he is, he's just not better than me.  Everybody right now has come to understand Roy Jones.  If the guy was seriously coming to get some ass and turn the tables, that's what you would be hearing out of his mouth.  Since you are not hearing that, then you understand where he is at.  I'm not buying that. His worst fear will come true on October 1st.  If I didn't believe it, I wouldn't say it.   
Looking for 1st round KO?  
Antonio Tarver: That's why I have a great trainer, that's his job.  I listen to him and follow instructions and that's what we are working on.  We are looking to break this guy down and then knock him out.  You don't go looking for that.  But if it happens like that, I'll take that too.  From round one I am going to show this guy that he is not going to stand in front of me and not get hurt.  I'm talking about hurting him to the body, to the arms, everywhere.  If the shot comes, I'll take it sure.  But I'm not going to go in there…I'm going in with the jab, combinations, hit him to the body…let him know this is going to be a long night and that he really didn't want this.  That's what I'm going to get in his mind right off the bat.  I can't let him get any confidence that for one day he's going to be able to turn back the time.   
It's a big fight – it's a huge fight.  It gives him the opportunity to once again to be what you all said he was.  It gives him a chance to cement his legacy of being one of the best that was ever in the ring.  That is enticing for any fighter.  Don't criticize it, you've got to commend it.  He is coming back against an interstate rival – a guy that he fought in 1983.  He's coming back to give it one more hoorah.   
How much do you think Roy has left, considering he has not fought in almost 11 months?  
Antonio Tarver: I don't know what he's going to have left.  My job is to take whatever he's got and that's what I plan on doing on October 1st.  I am preparing for the best Roy Jones ever.  And if that Roy Jones doesn't show up and the same goes for whatever Roy Jones shows up it doesn't matter.  I am focused to seek and destroy.  
When you look at the scope of boxing, they have not accepted the new and improved.  I'm one of those guys and Floyd Mayweather is another one of those guys.  Outside of that they have a lot of old names and comfortable names that they keep rolling out.  Their glory days are long gone.  Now we have this new crop coming in.  When a guy get his butt handed to him, let him go.  When my day comes…we are going to dim Roy Jone's light once and for all.  
Norman Horton: Are there anymore questions? Anyone wanting additional information on Antonio Tarver, please visit his new website at
www.antonio-tarver.com
. Again, I want to thank all members of the media for their participation in today's conference call.