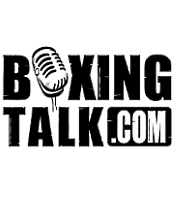 175-Pound Standouts To Engage In Their Own Superfight December 18 In Los Angeles
Press release:
On Saturday, December 18, live from the Staples Center in Los Angeles, Antonio Tarver will face Glen Johnson in a 12 round championship bout that will determine, once and for all, who is the best 175-pound fighter in the world. Both Tarver and Johnson took time out of their busy training schedules this week to break down another highly anticipated bout, this Saturday's junior middleweight championship rematch between champion Winky Wright and challenger "Sugar" Shane Mosley. Here's what the two best light heavyweights in the world had to say about Wright-Mosley II:
THE BREAKDOWN
Antonio Tarver – "I know Winky Wright, and he's a personal friend of mine.  I feel that Mosley's going to try and come out and be a little bit more aggressive and let his hands go, but I see a lot of the same from Wright-Mosley I.  I know Winky is a hungry fighter.  He's just got a little taste of this and he's not ready to give it up. I can go on record saying that I feel Winky will come out with a unanimous decision, even more decisively than the first time."
Glen Johnson – "The way Winky took control of the first fight is the way I expect him to fight this fight.  He definitely took Mosley apart and took what Mosley gave him.  He really didn't overwork himself, and I expect him to do the same thing again.  Mosley needs to make some adjustments from the last time because he lost the fight for real; it wasn't like he got ripped off or anything.  He just needs to box a little bit more, move around, and make himself a little bit more difficult to hit.  He needs to be a little bit lighter on his feet, show a little bit more head movement and then he stands a chance.  But I still think Winky is going to win the fight."
THE INTANGIBLES
Both Antonio Tarver and Glen Johnson came up the hard way, fighting without the safety net many fighters operate with.  Winky Wright had a similar fistic upbringing.  How does that toughen a fighter for when he finally does get his big opportunity, like Wright did in the first fight against Mosley?
Antonio Tarver – "They're not spoiled, and they're not expecting things to go their way, and when the going gets tough, they're thinking 'I may get robbed,' or 'I can't let this fight get close because they're going to go with the favored fighter.'  That's what's in the back of your mind and when you go through a situation like I did November 8th (the first fight with Roy Jones Jr.). I don't trust any judge.  I'm in there trying to get a guy out of there within the distance.  If I can't get him out of there I'm going the distance only by necessity.  That's what it boils down to.  You're more focused, you're more hungry, and if the opportunity comes, you're going to get a guy out of there because you don't want to go to the scorecards.  You never know how the judges are seeing the fight."
Glen Johnson – "When you have promoters picking your fights and giving you wins that you don't deserve, you basically kind of develop that attitude where you think you really don't have to work as hard because you're protected.  You kind of have a softer frame of mind.  Only the real skillful guys can have that and still be able to rise above and maintain for a long time. But us, the guys who don't have that blanket, we have to try harder each time and that causes you to have a different hunger, and it also forces you to learn more, train harder, run harder, and do everything harder, so you develop a stronger mentality. And with the mental and physical strength you develop and the skills you develop, that combination is tough to beat after awhile."
Shane Mosley has a new trainer for his fight Saturday night, highly regarded Joe Goossen, who replaces Jack Mosley in the corner.  Can a new trainer make a difference for Mosley the second time around with Wright? 
Antonio Tarver – "I had a different focus when I got with Buddy McGirt.  I had received a broken jaw from Eric Harding and I lost a fight where I thought I was the better fighter (Tarver knocked out Harding in the rematch).  I had to do a real gut check, and that's what happened.  The transformation had already taken place prior to me meeting Buddy.  He just put the icing on the cake.  I got a trainer that I could believe in, that I trusted, and all of those things are intangibles when you look at getting to the top and staying at the top.  Maybe Shane Mosley is thinking the same way, but I think we've seen the best of Shane.  Shane has been out there for some years; he's fought his super fights already, he fought De La Hoya two times, was in some tough fights with Vernon Forrest, and I don't know what you can do with a guy like that.  But we'll see.  If he's able to make some adjustments, I think the fight will be a lot closer, but I think Winky wins because he's the bigger, better boxer, better fighter."
Glen Johnson – "A trainer could make small adjustments, but mainly, it's what the fighter brings to the table.  A trainer can only do so much.  If the trainer was the key to it, then he could take any guy and make him into a world champion, which is not the case.  So the trainer could play a part, but it's mainly up to the fighter. Mosley had his share and he did his thing. I'm a big Mosley fan, but I'm sticking by Winky because I believe he's the guy now who deserves to get some big paydays, and I think he has what it takes to beat Sugar Shane Mosley; it doesn't matter who his trainer is.  Maybe if Joe Goossen can get him to box a little bit more, he might prevent him from taking all the punches he took before, but I still believe that Winky will win the fight because of his defense.  Winky's not a guy that's easy to hit, and that's the difference between Winky and Mosley.
THE PICKS
Antonio Tarver – Winky Wright / Glen Johnson – Winky Wright