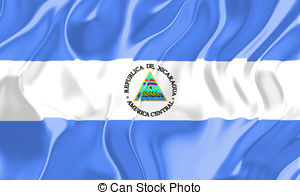 Rene Alvarado TKO7 Andrew Cancio... A confrontation between veterans ended with a technical knockout in favor of Nicaragua's Rene Alvarado, who defeated California's Andrew Cancio to become the WBA super featherweight champion. Alvarado (32-8), never considered true world-class material, surprised the fans in Indio, California by dominating Cancio for seven rounds. As soiund as round seven ended, referee Raul Caiz, Sr. made a wise decision and stopped the bout. Alvarado broke down in tears in his corner. At one point, Alvarado was 24-8 but has now reeled off eight straight wins. Alvarado's twin brother is Felix Alvarado, the IBF 108-pound champion, meaning they have duplicated the Charlo brothers' feat as simultaneous twin champions.
Alvarado, who had lost to Cancio in 2015, took retaliation in a fight in which he entered as the underdog. The Central American native showed great physical condition and gave everything he had while fighting for the title.
The exchanges started immediately for Cancio, who defended his belt with everything he could. Alvarado took his best combinations and little by little he was causing significant injuries to the face of the champion.
Alvarado became more and more dominant to the point where the referee had to warn Cancio that he was going to stop the fight in the sixth round.
Although he gave it another chance, the third man in the ring thought that Cancio should not continue and stopped the action with the American sitting on his stool.
Alvarado, 30 years of age, won his first World Championship and now has a record of 32 wins, 8 losses and 21 knockouts. Cancio, who came up short in the second defense of his title, now has a record of 21 wins, 5 losses, 2 draws and 16 knockouts. source: wba