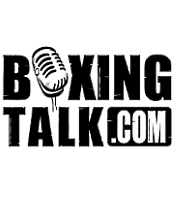 Press Release: Cape Cod-based sports marketing veteran Hank Tuohy and businessman Dino Mitrokostas have teamed to form Alpha Omega Entertainment Group, Inc., the newest promoter of professional boxing and mixed martial arts shows. Tuohy has promoted three ESPN2 pro boxing cards, while Mitrokostas owns several businesses including a popular restaurant/sports bar on Cape Cod. Dino also produces a sports comedy about two ultimate sports fans, Regular Joes, soon-to-be-aired on the Fox Sports network. Alpha Omega is a licensed promoter at Mohegan Sun and in Massachusetts. It also plans to promote shows in New Orleans and Florida. Other team members include boxing historian Mike DeLisa and international matchmaker Johnny Bos.
Tuohy explained Alpha Omega's promotional philosophy, "We're a different promoter because we don't promote fighters, nor do we want to promote fighters; Alpha Omega promotes events. We can pick and choose fighters, working with the best promoters in the boxing and mixed martial arts industries to keep their fighters busy. We also want to give free agent fighters more opportunities to work. Because of our television contacts, fighters on our shows will be well paid and receive valuable exposure. We understand that fight fans paying for seats have to receive equal entertainment value. Fights are the most important part of the night, but not the entire show, and our shows will transcend sports. I want people leaving our show to be talking about what a great night they had and asking when our next show is scheduled." 
 For more information about Alpha Omega, visit
www.tuohysports.com
(Alpha Omega's new web site is under construction).