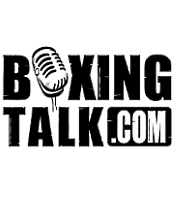 This Saturday fight fans will have another opportunity to watch a master craftsman apply his trade with surgeon-like precision, while simultaneously attaining demolition-like results.  Perhaps no other fighter in the sport today is able to combine the qualities that Floyd Mayweather mixes into his repertoire of tricks (for opponents) and treats (for his audiences).  In spite of the common assumption among the press that this Saturday's bout against Sharmba Mitchell is a tune up for another Mayweather mega-fight in early 2006 against another crafty southpaw (Judah), fans should not miss this opportunity to watch the sweet science at its finest.  Especially given the fact that this fight is free on regular HBO, and fighters of 'Pretty Boy's' caliber are typically pay-per-view event performers.   
            Anybody reading this knows that boxingtalk was the first to give fans the heads up concerning Mayweather and fellow welterweight Zab Judah's probable upcoming showdown, which means this weekend's bout will likely be the last chance to catch Mayweather on a regular HBO telecast for quite awhile.  And no disrespect to the soft-spoken and well traveled Sharmba Mitchell, but the primary reason fans will be tuning in, will be to see the still undefeated Mayweather (28) begin yet another campaign at yet another weight class, for yet another world title to add to his already extensive collection. 
            This current Mayweather campaign, days from officially kicking off, will be the Grand Rapids native's toughest tour of duty as a professional boxer yet.  And as I listened into a Tuesday teleconference call earlier this week, several things became clear, the first being that Floyd Mayweather is serious about his campaign as a welterweight, and more specifically he is not overlooking Sharmba Mitchell one bit.  This reason, more than any other, is why most observers feel Sharmba Mitchell may very well find himself on the wrong end of a Sportscenter highlight reel clip.  But Mayweather, who sounded the part of a confident yet respectful favorite throughout the chat, had only praise for his elder opponent Tuesday: 
"Sharmba Mitchell is a very good fighter.  All you have to do is look at his record to see the man has only lost two fights in twelve years".   
            Though Mayweather was right to praise Mitchell, a two time world champion himself, the last time fans saw the Tacoma Park native, it was clear that Mitchell had slowed down considerably in his first bout since being stopped in three one sided rounds by Kostya Tszyu last November.  Certainly Floyd's team of handlers thought the same, which is probably why Sharmba landed the fight; he is an ideal candidate for Floyd's introduction into the welterweight division.  Sharmba Mitchell is still a solid fighter and a strong man who comes to fight, bringing no excuses.  What makes Mitchell even more potentially dangerous in this fight is he considers himself in an ideal position to capitalize on the slightly smaller, younger Mayweather.  Mitchell (35) is well aware that a win at this stage of his career will reaffirm to all his detractors that he is indeed a very live commodity to anybody with a belt at or near 147 pounds.  Sounding very calm, Sharmba made clear Tuesday that he has "had a real long camp" and is eager to "get in there and just do it, and get this fight over with", which sounds very foreign to those of us who have been hearing about heavyweight fight delays practically non stop until Vitali Klitschko's recent retirement. 
            Boxing scribes will tell you, and rightfully so, that Sharmba Mitchell is himself a master-craftsman, even if he is currently operating a step slower than he once was just a couple of years ago.  Mitchell has excellent footwork, an educated jab, and enough pop to still gain just about anybody's attention.  But more than anything, this fight poses some very intriguing questions about Floyd that fans will seek to have answered before they are willing to make a prediction on how Mayweather would fare against the larger, and probably just as quick Zab Judah.  Earlier this year, Mayweather put on as dominating a performance as one could hope to ever witness against Arturo Gatti, but fans know beating on Gatti and fighting Zab Judah are two completely different ball games.  Judah himself was last seen this summer taking out Cosme Rivera in explosive fashion, months after knocking out Cory Spinks in his hometown of St. Luis, (and then mugging ringside rapper Nelly to boot).           
            Saturday night, fans will look to see what kind of power Floyd will be able to display a full 17 pounds north of where he originally began fighting.  They will also look to see what Mayweather does if, and this is certainly a big if, Mitchell is able to bring the fight into close quarters, where he feels he will have a decided edge in punching power, and raw strength.  Sharmba, who sounded almost as intrigued by what Floyd will be able to bring to the welterweight division as some of the callers this past Tuesday, clarified he isn't worried about anything in the vaunted Mayweather arsenal: "I'm able to adapt to anything in there at this point, so if he wants to change up, I'll be right there to change with him".   
            In closing, Saturday night should add up to be a pretty good scrap.  Floyd rarely steps between the ropes and takes a fighter out in the opening frames, but instead, chooses to surgically dissect them before going in for the knockout.  Now that Mayweather is fighting bigger and stronger fighters, it would only seem logical to assume that Floyd will have bigger and tougher challenges.  But in the end, the ultra talented Floyd Mayweather is his own ex-factor, and that in itself will be enough to have me tuned in this Saturday.  (This article is dedicated to Jessica, Cody, Sam, and Zach) 
Send questions and comments to: michaeltyoussef@msn.com