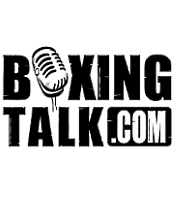 In the last installment of "All I Want for Christmas…" everyone from Mike Tyson to Jim Lampley to Barrera-Morales IV was on the wish list.  Now, in Part II, are the Top 5 things that can happen in 2006 which, if they were to come true, would make boxing even better than what it was this past year.  Here's to all my boxing dreams being fulfilled…
5.  Boxing back on NBC (or any free TV for that matter)
One of my very first memories of boxing is sitting with my dad watching Larry Holmes give Muhammad Ali his first and only loss by TKO, and then watching Holmes' victory over Gerry Cooney in a racially charged battle a couple years later.  Along with almost every other major fight happening throughout the Reagan Administration, these fights did not cost us a dime to watch since they were aired on ABC's Wide World of Sports.  Fast forward a couple decades and ABC has jumped the boxing ship, making NBC the only free television station to air decent talent in the fight game.  The station of the peacock was awarded with very good numbers and got people talking again about putting boxing back on free TV.  Let's make it happen.  Not only will this improve the fan base for the sport of boxing, it will also have a positive affect on the quality of fights cable channels and pay-per-view events.  Imagine what type of fight we would actually get on pay-per-view channels if the higher-ups knew that the general public could see fighters like today's Ali, Holmes, Cooney, Leonard, Duran on Channel 2 through 13.
4.  Don King finally getting his Boxing Channel up and running.
He definitely has the content to do it, but everything from not having the right partnerships to unavailable space on cable systems have slowed Don King's efforts in showing the world his vast collection of fight films.  This comes at somewhat of a surprise since it seems as though King could broker a deal that would contract a cow to buy it's own milk.  How is it that King can get options on everyone from the fighters down to the guy selling the popcorn at his fights, but can't get partnerships to run 24-hour programming of the fights he owns?  I know King has his share of enemies, but he also has his share of people that he has done business with for several decades.  The way I look at it is that there has got to be more boxing fans out there then fans of other material going across our airwaves, and that equates to money in the pockets of every person involved with King's Boxing Channel.  When I scroll through all the different channels beyond basic cable, I see about 5 hunting shows, 7 programs on how to sew buttons on jackets, and ninety-thousand home improvement shows.  There are sport channels that are strictly designated for airing anything from tennis to professional hopscotch, but yet the best thing we get for boxing is when ESPN Classic airs Mike Tyson vs. Michael Johnson and Muhammad Ali vs. George Chuvalo for the five-billionth time.  Don King owns some of the greatest fights in history, and right now the only way to see them is by getting them on Ebay before the suits at the online auction house takes the offer down because they don't sell "pirated" material.  Come on Don, work your magic, and give us another reason to sit on the couch all day Saturday watching your boxing channel.
3. Worthy-of-Our-Hard-Earned-Money Pay-Per-Views
Take a guess at what John Ruiz, Guty Espadas, Paulie Ayala, Yory Boy Campas, Danny Williams, Kermit Cintron, Antonio Margarito, Shannon Briggs, and O' Neil Bell all have in common.  Give up?  They have all been part of a  fight card in which we, the boxing fan, had to see our cable bill double in  order to watch their fights.  PPV's used to be something special – an event that was worthy of shelling out an  additional $50 to take part in a fistic
spectacle.  Now, they are becoming more and more of the norm, where if it is not John Doe vs. Jack Smith fighting at the Elk's Club in downtown Idaho, then it is on PPV.  There doesn't seem to be a formula for what fights or fighters go on PPV and what fights or fighters don't.  One thing is for sure though: it's not based on quality.  Case-in-point: Barrera-Fana was on PPV, Corrales-Castillo I was not.  You could even argue that witnessing a heavyweight championship title fight regardless of who the participants are will be on PPV, but then why was Vitali Klitschko-Williams was on PPV, and the upcoming James Toney – Hasim Rahman title fight is not?  As boxing fans we are willing to give more to get more, but lately we have been giving more to get less.  Here's to seeing that change in 2006.
2.  A True Heavyweight Champion
HBO's Larry Merchant made mention of this just before signing off from the Winky Wright - Sam Soliman fight a couple weeks ago.  Having a true heavyweight champion in boxing is one of the best things that can happen to the sport right now.  It is just like the old adage says, "As the heavyweight division goes, so goes boxing."  People are and always will be interested in the big men, but it doesn't help boxing when you could ask 100 people on the street who the heavyweight champions are and, if you're lucky, get 2 people to mention Rahman, Byrd, Brewster, or Valuev.  My bet is you would have 98 people answer with, "Is Tyson still fighting?"  So here's how it should go, so that in 2006, we will have a universally recognized heavyweight champion:  Since WBO champ Lamon Brewster has been having luck with fighting foreign fighters as of late, he should take on the newly crowned WBA titlist Nicolay Valuev.  In the meantime, the IBF champ Chris Byrd will take on the winner of the WBC title fight between Rahman-Toney, and then there will be one final duel between the winners of Brewster-Valuev and the Byrd-Rahman/Toney fight for the undisputed heavyweight championship title.  So, to all you promoters, managers, consultants, lawyers, trainers, and wives:  Everyone step out of the way, clear the paths, and make room for these fights to happen so that boxing can finally have one true heavyweight champion.
1. Corrales-Castillo XXX
No, I did not get my Roman numerals mixed up.  I know what my I's, V's, and X's mean. So, what I want more than anything else this year is to see Corrales and Castillo battle it out 27 more times after their rubbermatch in February.  They could just have the fight, go back in the dressing room, freshen up, and do it all over again on the same night.  It would be boxing's first true double-header.  Nothing is better for a boxing fan than to know with absolute surety that the fight you are about to watch will have knockdowns, knockouts, blistering blows, AND back-and-forth toe-to-toe action.  These two warriors could fight each other, and only each other, for the remainder of their careers, and they would sell out almost any arena in the nation.  Like Arturo Gatti, Micky Ward, Barrera, and Morales, Corrales and Castillo have not only guaranteed their place in boxing history, but they are now more popular with more padded bank accounts than they were before they first met each other in the ring.  Even though their coming together meant blood, sweat, tears, pain, and agony for themselves, let's hope Corrales and Castillo stay healthy so we could all see more of their "meetings" in 2006.
Send questions and comments to: dnick@Boxingtalk.com