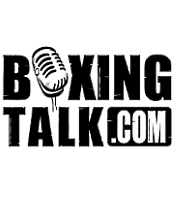 Forget about my two front teeth, XBox 360, or peace on Earth and goodwill towards man, what I really want for Christmas is for boxing to get even better than it was in 2005.  We saw some amazing things happen in the Sweet Science since we last hung up the mistletoe.  A couple of  lightweights (well…one lightweight, Diego Corrales, and one pseudo-lightweight, Jose Luis Castillo) knocked their brains silly twice this year for our entertainment.  A handful of ace fighters were either schooled (Winky Wright over Felix Trinidad) or "stooled" (Tszyu-Hatton, and Mayweather-Gatti) before our very eyes; and with heart-pounding excitement, names like Braithwaite, Mormeck, and G. Jones gave the cruiserweight division a much needed booster shot.  All in all, 2005 was a pretty good year for boxing, but I have made a list and checked it twice, and if Santa brings me the items that I have on my Christmas wish list  this year, then not only will boxing be more fun and exciting to watch in 2006, but we will also see our beloved sport permeate the walls of the mainstream, thus captivating the heart of the masses and giving the Sweet Science the respect and attention it so truly deserves. 
10.  When talking about boxing with the general public, they don't ask, "So what's going on with Mike Tyson?"
Imagine you are at your weekly poker game with a handful of your buddies talking sports, and knowing you were the biggest baseball fan at the table, they say to you, "Man, I haven 't watched baseball for a long time, what's going on with Nolan Ryan?  You would probably give them a short answer, and then be taken back that they had missed so much in America's Pastime since the Strike Out King last took the mound:  The homerun race between Mark McGwire and Sammy Sosa, the breaking of McGwire's record by Barry Bonds several years later, the Red Sox breaking the Curse of the Bambino, and the White Sox winning the World Series for the first time since Benjamin Franklin discovered electricity.  Boxing is so much more than Tyson, and has been for quite some time.  I feel fortunate to be a fan of the fight game now with names like Mayweather, Pacquiao, Toney, Tszyu, and Wright, and match-ups like Barrera-Morales, Gatti-Ward, and Corrales-Castillo exhilarating fans .  It is almost as though we feel sorry for the non-boxing fans, because they have missed such a great display of fistic entertainment in recent years.  Even though we know Mike Tyson will garner attention and fans whenever and wherever he fights, as boxing fans, we must play the role of Morpheus and Neo, and convert the rest of the sports world to the boxing Matrix, so that everyone can share in the truth, and know exactly where to go for intense thrills and excitement.
9.  Jim Lampley will commentate forever…or at least until I'm still alive.
Showtime claims to be America's #1 Boxing Network, and even though HBO has more elite fighters under contract, with the combination of broadcasting of the two Corrales-Castillo slugfests and some dismal fights HBO/PPV has fed us this year, there actually is some truth in Showtime's slogan.  However, watching a fight on HBO still seems to have more glitz and glammer than on any other channel, and it seems to be more of an event when a fight in on the network of "The Sopranos," instead of on the home of the " L Word."   It could be that HBO uses a different kind of camera filter allowing the picture to come across more crisp and with brighter colors than the darker tint that Showtime seems to have, but most of all I think it is the commentary of Jim Lampley that gives HBO the edge over Showtime or any other channel that airs boxing for that matter.  Try commentating a fight next time in the privacy of your own home, and you will get a better understanding and appreciation of how good Lampley is.  His ability to share background data on the fighters, introduce and recap the fight,  and serve as the moderator for himself, Larry Merchant, Roy Jones Jr., Bob Costas, Max Kellerman, and George Foreman all while giving a phenomenal play by play of the fight, truly enhances the broadcast.  Even my wife, who is about as much of a boxing fan as one could be being married to a boxing writer and all, saw a difference when I was watching a fight on Showtime recently.  Her first comment to me was that Steve Albert and Steve Farhood combined just did not have the pizzazz that Lampley possesses.  Al Bernstein is a great historian and one that I would not mind seeing replace Merchant on HBO one day, but hearing Lampley's voice get excited and increase in volume when a brutal exchange is happening in the ring just can not be matched with anyone calling the fight game today, and adds to the ambience of a good fight night.  Hopefully whoever is signing Lampley's checks will continue to keep him happy, because when he is gone, watching boxing on TV will never be the same.
8.  The Ring Magazine Champions will be the only recognized champions.
 I know that some fighters, managers, and promoters are in favor of the "alphabelts," but just like in every other aspect of life, saturation is the recipe for certain demise.  It happened with baseball cards a decade ago, when Topps, Fleer, and Donruss got flooded with competition trying to capitalize on the market.  It is happening with Krispy Kreme Doughnut Shops where they are actually closing down shops from slowing sales due to o verexpansion - people just don't want their doughnuts at baseball games, airports, and car washes.  And now, it seems wherever your turn some entity affiliated with boxing has their own rating system and champion.  I guarantee you this though, never will a proud father ever tell his sons, "Look kids, there goes the ESPN.com welterweight champion," or "Hey, let's go see so-and-so fight for the IBA Continental Americas Light Heavyweight Interim Title. "  It's never going to happen.  Let's have one recognized champion for each weight division.  Baseball, Hockey, Football, and Basketball each have one title they fight for each year.  They don't have to pay for their titles, they won't be stripped of their Pennant or Championship for bogus reasons.  The Ring Magazine was the first to even issue titles, and with their policy of allowing their free titles to only change hands when the fighter is defeated, moves up or down in weight, or retires, they should also be the last name in championship titles as well.  It's good for the sport, it's good for the fans.
7.  Foreigner Fighters Invade USA
I don't know about you, but I would love to see some of those fighters out there who have made their name in the fight game, but never their way on to American soil.  Since these foreign fighters feel that they can make a comfortable living taking on the competition in their own backyard rather than making an unnecessary risk to fight in the US, they decide to stay at home rather than venture to the Land of the Free and Home of the Brave.  The problem with that is they are losing out on an incredible amount of potential fans, and the fans are losing out on seeing some unbelievable talent.  It would be nice to see Pongsaklek Wonjongkam continue his 5-year title reign, or the 7-foot monstrosity that finally defeated John Ruiz.  What about witnessing firsthand Joe Calzaghe putting his undefeated record on the line in the great U S of A, and Calzaghe's division is chock-full of some amazing fighters who have never fought in America: Mikkel Kessler, Markus Beyer, Anthony Mundine, and Danny Green just to name a few.  There are also a countless number of minimum weight fighters from Japan, Thailand, and Philippines who could follow in Manny Pacquiao's footsteps and explode onto the scene if ever they decided to come over here.  Everyone can take a page from The Beatles on how to reach superstar status.  Even Ricky Hatton, with a two big wins this year over Kostya Tszyu and Carlos Maussa, knows in order to reach his largest potential he needs to come to America.  The way I see it is, if the big fights that happen overseas, like Hatton-Tszyu, and the Jeff Lacy-Calzaghe fight, take place in the wee hours of the morning local time so that Showtime could air the fight during New York's prime time anyways, why not just take that next step closer to superstardom, and fight on American soil?  Your fans and your beneficiaries would appreciate it, I'm sure.
6.  Morales-Barrera IV
Just like how teenage girls flocked to the theatres to see Leonardo DiCaprio sink on the "Titanic" for the billionth time making it one of the largest grossing movies ever, there are only a few fights out there in which good paying customers would be willing to shell out their hard earned cash in order to see the same thing over and over again.  Marco Antonio Barrera and Erik Morales are these type of fighters.  When the Baby Faced Assassin and El Terrible get in the ring with each other, they become an entity similar to Mike Tyson.  Meaning, no matter where or when they fight each other, they will always be able to sell out large arenas.  Their close battles that include non-stop toe-to-toe action with a dash of personal drama and genuine dislike for each other (mostly on Morales' part), make for fights that keep us thirsting for more.  Both Barrera and Morales can and have fought other elite warriors in their division, and they always make their battles exciting, but the question always comes back to when will they fight each other again.  Like peas & carrots, peanut butter & jelly, and Simon & Garfunkel, they are always best when they come together   Barrera and Morales forever solidified their place in history on February 19th, 2000 when they first went to war against each other, and even though the junior lightweight division is a vastly deep division nowadays, those fighting at 130 are being overshadowed by the two gladiators that together make up one amazing high light reel.  Hopefully after Morales takes on Pacquiao, and Barrera goes up against Jesus Chavez or Jorge Barios, the two fighters we really want to see again this year will do battle for a fourth time.
Send questions and comments to: dnick@Boxingtalk.com