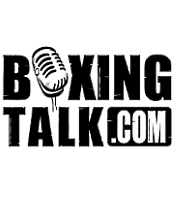 Press release:
On Monday, November 8, 2004 all charges filed against MATT "THE PREDATOR" VANDA were dismissed by the State of Minnesota, stated EARL GRAY, ESQUIRE of St. Paul, Minnesota, VANDA's attorney.
VANDA a professional boxer from St Paul, Minnesota has a record of 31-1 and is scheduled to headline a professional boxing show Friday Night with another St. Paul prospect, undefeated JASON LITZAU, 11-0 at the St. Paul Armory.
VANDA was arrested several weeks after his January 16, 2004 ESPN fight at the Minneapolis Convention Center against SAM GARR, when the police, acting with a search warrant, seized his cashed purse from the GARR fight along with other items at a home where VANDA was renting a room.
VANDA had denied all charges, and on this past Monday, all the charges were dismissed.  "Justice has Prevailed", said a pleased EARL GRAY following the dismissal.
MATT "THE PREDATOR" VANDA stated, "I'm glad this unfortunate incident is behind me and I can move on with my career.  I want to thank all the fight fans that stuck with me through this difficult period.  I hope all the fans that doubted me since the arrest will support me again, now that I have been vindicated.  I invite all my fans to celebrate with me this Friday Night at the Armory."
ON FRIDAY NIGHT, NOVEMBER 12, 2004, St. Paul favorites JASON LITZAU and MATT "THE PREDATOR" VANDA return to the St Paul National Armory to headline a professional boxing show featuring some of the best talent in the State of Minnesota.
The undefeated JASON LITZAU (11-0, 11 KO's) puts both his unbeaten record and consecutive knockout streak on the line when he takes on ring veteran ARMANDO CORDOBA (20-15-1, 15 KO's).  CORDOBA is another step up in class for the sensational knockout artist LITZAU.  Knocking out CORDOBO is no small task given that he has gone the distance with highly ranked punchers such as ROBBIE PEDEN and HUMBERTO SOTO and has a win over 3 time World Champion ANTONIO CERMENO.  A convincing win by LITZAU will vault him into contender status in the featherweight division.
MATT VANDA, (31-1, 21 KO's) returns to the Armory, site of many of his previous victories after losing the first fight of his professional career in August.  VANDA faces PATRICK THOMPSON (8-2-1, 4 KO's) in his comeback attempt.  THOMPSON is on somewhat of a roll in his last several fights, getting a draw with undefeated contender DENNIS SHARPE (17-0-1) of New Jersey in Atlantic City on the ARTURO GATTI/LEONARD DORRIN undercard, and then beating DANIEL NEAL.  VANDA who was stopped by ARMANDO VELARDEZ in August on Showtime needs a big comeback win to prove he belongs among the elite in his weight class.
This event is being co-promoted by Future Stars Promotions and Team Freedom Promotions in association with the Rice Street Gym.
Tickets are reasonably priced at $100 VIP, $50 Golden Ringside and $25 general admission and can purchased by calling (651) 785-3785 or (651) 329-7686.