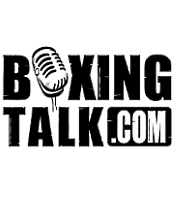 Muhammad Ali's dream is about to become a reality.  The much anticipated Muhammad Ali Center is nearing completion in the Champ's hometown of Louisville, Kentucky and is set to be unveiled the weekend before Thanksgiving.
Many years ago, Muhammad and his wife Lonnie dreamed of creating a place to share Ali's ideals and to inspire people of all ages and backgrounds to be "the greatest they can be".  They had no interest in creating your typical museum.  They envisioned something different.  They assembled a group of creative minds headed by Michael Fox, President and CEO of the Ali Center, who is known for his progressive and innovative ideas in the museum field.  They also gathered together a top notch staff and a "who's who" of famous and distinguished personalities for its advisory council.
The impressive six story 93,000 sq. ft. building overlooking the Ohio River is destined to become a crown jewel of downtown Louisville.  The 24,000 sq. ft. of exhibitry is being designed and built by Formations, Inc. of Portland, Oregon, renowned for their specialty in the planning, design and fabrication of interpretive exhibits.  The Ali Center's mission is to use Ali's life story as an inspiration to people of all ages around the globe and to promote respect, hope and understanding.  In addition to its unique interactive visitor experiences, the Center is also intended to be an educational facility aimed at promoting multiculturalism and conflict resolution.  The Ali Center hopes to touch each visitor emotionally, just as Ali does in real life.
As details and events continue to be finalized, the Ali Center has announced the following information on the grand opening festivities beginning on November 19th.
Grand Opening Gala:
Saturday, November 19th – A star-studded and spectacular international black tie event that is both a fundraiser for the Ali Center and a celebration of its long-anticipated opening.  This once-in-a-lifetime opportunity will consist of four major evening events at three different price levels:  a VIP preview gathering with Mr. and Mrs. Ali, a gourmet dinner created by Wolfgang Puck on the Belvedere, an entertainment extravaganza at Whitney Hall in the Kentucky Center, and an intimate after-show reception with celebrity entertainers and dignitaries.  For ticket information call the Ali Center at (502) 584-9254 or visit their website at alicenter.org.
Community Celebration:

Sunday, November 20th – A multi-cultural community wide celebration.  Details to follow.
Ali Center Opens:

Monday, November 21st – The Muhammad Ali Center opens to the general public.