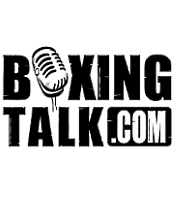 Junior middleweight contender Joachim Alcine (22-0, 15 KOs)will face Nicaragua's Jose Varela (17-1, 13 KOs) on April 9th at the Casino de Montréal. Varela's sole career loss came against Marco Antonio Rubio in August 2003, in his only fight outside Nicaragua. It will be Alcine's fourth fight since last October, and all four were KO victories for Alcine. Rated #11 by Boxingtalk, he scored an emphatic seventh round TKO over Carlos Bojorquez in February. On the undercard of this fight, young junior welterweight prospect and regional titlist Herman Ngoudjo (9-0, 8 KOs) will most likely be matched against Genaro Rios (29-8, 15 KOs), also from Nicaragua.
Rios' most high profile bouts were losses to Freddie Norwood, Miguel Callist and more recently against WBC 154 lbs titleholder Javier Castillejo in a ridiculous jump up in weight. In his last bout, Rios was knocked out in three in Managua against Jose Alfaro. Ngoudjo holds a TKO victory over ex-world champ Eloy Rojas in February.
On the same card, Canadian heavyweight champion Patrice L'Heureux will try to rebuild his confidence, which was brutally severed in a shocking first round KO loss to unheralded Steve Pannell a month ago. The very entertaining junior middleweight Walid Smichet (9-1-2, 7 KOs) has also been confirmed for this show, although L'Heureux and Smichet's opponents are not yet known.