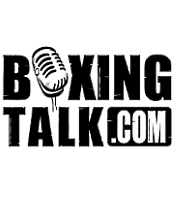 Former Director of Public Relations Back at His Desk
Alan Hopper, who had been Don King Productions' director of public relations from 2000 to 2002, has returned to the company in the same position, it was announced today by Don King, President and Chief Executive Officer.
Hopper left DKP to help open the largest hotel-casino in Northern California—the $260-million Cache Creek Casino Resort—where he served as public relations and entertainment manager.
"It's just great to have Mr. Enthusiasm back with us," King said of Hopper. "Everyone here missed Alan, who we all have great love and respect for. We're all happy to have him back on the team."
Hopper is equally happy to be back at DKP.
"I enjoyed my time in California, but nothing compares to working for Don King, the colorful characters in the world boxing press, and my work family at Don King Productions. It's great to be back home in boxing where I belong."