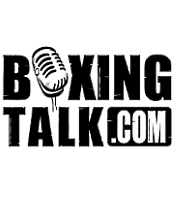 Press Release
: Ed Mahone has agreed to fight Henry Akinwande for a regional heavyweight title in Leipzing, Germany near Berlin. The Sauerland Event promoted fight will take place Saturday December 10th on the undercard of an IBF middleweight title fight featuring Kingsley Ikeke versus Arthur Abraham. A St. Louis native, Mahone once fought Vitali Klitschko for the WBO heavyweight title. He lost that fight and had time off from boxing, but now Ed "The Hammer" Mahone is back in business. He recently defeated Heavyweight Contender China Smith with a stunning tenth round knockout for his 23rd win, all by knockout. His record now stands at 23-4-2 
"It is of course a risk to take a fight of this magnitude against such a solid opponent on short notice" said Mahone's Manager, Jason Rem. "But when an opportunity such as this presents itself you have to step up to the challenge and that is what Ed intends to do." Rem continued. "That is why fighters looking for opportunities have to stay ready. We look forward to a victory."
"I thank Sauerland Events and the IBF for giving me the opportunity to fight for the IBF Inter-Continental Heavyweight Title versus Henry. I have a lot of  respect for my opponent and know this will be a serious challenge" said  Mahone. "Not only due to the short notice, flying to Germany and the time change, but mostly because I'm going up against an impressive fighter who
knows how to win fights," he continued. "But I look forward to putting on a great match for the people of Europe in the stands and all of those watching at home."   
The Sarasota Herald Tribune described Mohone's September win over Smith  as follows: "Seemingly on his way to victory, Sarasota's China 'The Dragon'  Smith suffered a severe blow to his rise through the heavyweight boxing  ranks. Ed Mahone, a 33-year-old from Los Angeles who hadn't fought in 43  months, stunned Smith in the tenth round of their fight, bringing about a
standing eight-count that led to Smith's first defeat since 2002. Mahone peppered Smith with rights and lefts, causing China to touch the canvas with his knee. The Referee gave Smith a standing eight count, then after  determining he was in no condition to continue stopped the bout."