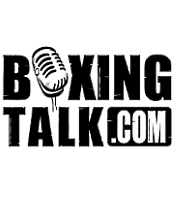 AM: "We look forward in working with Universum in resolving this matter with Juan Carlos Gomez. Juan Carlos has not, or did not, or will not use cocaine. We appreciate the fan support and Juan Carlos wants his fans to know that he is innocent of the allegations and it will be proven that he is innocent. I want it to be known that Juan Carlos did take a forensic test and it was done on Friday, January 20th at the University medical center in Hamburg, Germany. Tests were conducted by chief forensic pathologist Dr. Klaus Puchele M.D. After Juan Carlos is proven innocent we expect to be in line to face the Toney, Rahman, Maskev round robin. In light of recent developments we feel that the test could have been Oliver McCall's blood or urine that was tested positive, recently he got caught with cocaine on him. I also want to add that Juan Carlos is now under random drug testing at any time. What bothers me is that the story first broke in the tabloids and it took over two months between the fight and the test results being revealed, why did it take so long? I think that the wbc and wba acted off of those results right away. The thing that I want to know is why did it take so long? Germany has big shows over there all the time, there no less sophisticated than the U.S when it comes to drug testing. Peter Kohl told the German newspaper that he believes Juan Carlos
JA: Do you think that there will be any legal action taken down the road once Juan Carlos clears his name.
AM: No we just want to fight, we want to clear his name and fight. We will make our money in the ring, we do not need to go around and start suing people.  
JA: Is there anything that you would like to say to Juan Carlos fans out there?
AM: "Iwant to thank the fans for everything and Juan Carlos will be working out and by the end of the year we will be fighting for the championship.