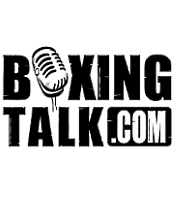 As boxing promoters, few do a better job of manufacturing its marketable talent than Main Events. Arturo Gatti won the WBC junior welterweight championship by decisioning unknown Gianluca Branco. His first defense came against the feather fisted Leonard Dorin, who was making his 140 pound debut, and now  he's fighting Jesse James Leija. Leija is a rugged ring veteran,  was a world champion way back when, and he'll probably make for an exciting fight, but it's not the most dangerous choice of opponent for Gatti. In short, Team Gatti and Main Events have made millions of dollars, while selling out the Boardwalk Hall in Atlantic City against nothing but B level opponents. In his last fight, Leija was being brought in as fodder for Panchito Bojado. To his credit, Leija showed the heart of champion, rose from the canvas in the second round and began to beat the young gun down, allegedly breaking at least one of Bojado's  ribs. I'm not trying to knock Gatti-Leija, a MUCH better and more competitive fight than Mayweather-Bruseles, I'm just making the point that Main Events does a great job of protecting its interest. Need another example? Okey doke. Juan Diaz.
Main Events has done a wonderful job of already turning WBA lightweight champion Juan Diaz into one of boxing's best TV fighters. After many easy fights on Showtime in which Diaz received tremendous exposure, he was part of boxing's return to NBC. I remember his fight against Eleazer Contreras, hardly a killer, being a fight of the year candidate.
After the shaky, but victorious performance against Contreras, Main Events put Diaz in another three very winnable fights before coming to terms with Dan Goossen to match Diaz against then WBA champ Lakva Sim.
Sim was coming off an impressive title winning effort, but he's hardly the most experienced of champions, he's not a big puncher, and he was certainly the weakest link among the four lightweight champions.
After Diaz easily took the title from Sim, Main Events has done an outstanding job of protecting their interest in Diaz, who along with Rocky Juarez, can make for many exciting (and financially rewarding) nights of boxing deep in the heart of Texas.
His first defense came against Julien Lorcy. One quick look at Lorcy's record will tell you that he hasn't done anything of merit in four years.
Diaz's crowd pleasing style, or lack of defense, makes each of his fights a potential fight of the year candidate. His sheer volume punching has already proven to be too much for everyone he's been (carefully) matched with.
Next up for Diaz is another easy defense/borderline joke against Billy Irwin on January 21.
Diaz is expected to take care of business against Irwin, in what should prove to be another crowd pleasing effort in front of thousands of his die hard fans at the Reliant Center  in Houston, Texas.
After his scheduled fight with Irwin, Diaz's next move hasn't been finalized.
Boxingtalk.com understand he will be fighting on
April 23,
but no opponent has been solidified.
After carefully examing the scenery, Boxingtalk believes we know which fight Main Events should look to make next.
Juan Diaz vs. Ebo Elder

Doesn't it have fight of the year candidate written all over it? It certainly would be the
PERFECT
co-feature to any Cintron-Margarito PPV telecast.
Much like Diaz, Elder has a crowd pleasing style. His fights are usually exiciting because you know he's coming straight ahead to inflict punishment, but again, much like Diaz,he doesn't have dynamite in his fists.
Dynamite wouldn't be needed for Diaz and Elder to supply fight fans with plenty of explosive action . Each combatant would probably throw upwards of 100 punches per round, for twelve rounds, providing boxing fans with a sure fire fight of the year candidate.
Elder's last fight against Courtney Burton has been universally recognized as one of the five best fights in 2004. It was certainly the best fight I've ever seen in a Shobox main event.
Elder's courage is exceeded only by his devout Christian faith, both of which were on display as he asked God for the strength to knock Burton out in the twelfth and final round.
In the case of Diaz-Elder, Main Events could simultaneously continue to protect their investment, answer Elder's prayers by helping him get the opportunity to challenge for a world title, and bring a smile to boxing fan faces all at the same time.
Juan Diaz Vs. Ebo Elder.

Remember Where You Heard It First!

CLICK HERE FOR MORE OF THIS MUST READ REPORT
Send questions and comments to: gleon@Boxingtalk.net