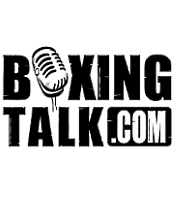 PRESS RELEASE:
Poland—When undefeated Tomasz Adamek (29-0, 20 KOs) won a majority decision over Australian Paul "Hurricane" Briggs to win the vacant World Boxing Council light heavyweight title at the United Center in Chicago on May 21, he knew he had done something special. Still, the first Polish boxer to win a world title in the United States was not prepared for the thousands of people who lined the parade route from Balice Airport in Krakow to his hometown of Bielsko Biala on May 23.
"This is the biggest thing that has ever happened to me," Adamek said.  "I became the first Polish world champion and I did it in the greatest country in the world, America."
"I did not know when I arrived in Krakow that so many of my fellow countrymen would be there to congratulate me and welcome me home.  It was something I will never forget."
While the fight was not broadcast in America, Polish television carried the fight live, which helps to explain the large turnout for Adamek in Poland.  Adamek vs. Briggs turned out to be a sensational contest that will easily rank among the top fights of the year.
Adamek's manager Ziggy Rozalski disclosed after the fight that Adamek broke his nose about a month before the fight.
"Tomasz told me about the training injury and begged me not to tell Don  King," Rozalski said.  "It just shows what kind of heart this kid has."