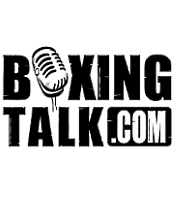 PRESS RELEASE:
Former world championship contender William Abelyan of Henderson, Nev., faces veteran Roberto Lopez of San Diego in the 10-round super bantamweight main event on the nationally and internationally televised "Guilty Fight Night" card promoted by Guilty Boxing Friday, May 27, at the Gold Coast Hotel & Casino in Las Vegas, Nev.
Abelyan, originally from Armenia, has a record of 24-5-1 with 13 knockouts.  He was the North American Boxing Organization featherweight champion during 2002 and 2003 and challenged World Boxing Organization 126-pound champion Scott Harrison June 19, 2004, in Renfrew, Scotland, losing in the third round.    
The most recent bout for the 26-year-old Abelyan was a fourth-round knockout of highly regarded Martin Honorio on a Guilty Boxing card Nov. 5 in Las Vegas.  Abelyan, a southpaw, now has won 14 of his past 15 fights dating back to 2000.           
Lopez, 32, has a record of 22-15-1 with nine knockouts and has fought seven former world champions: Fernando Montiel, WBO flyweight; Veeraphol Sahaprom, World Boxing Association and World Boxing Council bantamweight; Mauricio Pastrana, International Boxing Federation bantamweight and junior flyweight; Johnny Bredahl, WBA bantamweight; Danny Romero, IBF junior bantamweight and flyweight; Paulie Ayala, WBA bantamweight; and Willie Jorrin, WBC super bantamweight.     
Guilty Boxing's "Guilty Fight Night" telecasts are seen domestically on America One, Comcast Sports Chicago, DirecTV, Dish Network and The Urban Network; in Europe, Africa and middle eastern countries on Fox Sports International; in Europe and Africa on BEN Television; and in the Caribbean on WCVI Super Station.      
Guilty Boxing's weekly cards are seen in 112 million households worldwide, making Guilty Productions one of the fastest-growing providers of boxing television programming in the world.            
This is another in the ongoing series of "Guilty Fight Night" cards.  The innovative Guilty Boxing series was launched last May and has presented cards in Arizona, California, Connecticut and Mexico as well as Las Vegas.      
Eight six-round fights are on the nine-bout Guilty Boxing card: cruiserweight Olawale Afolabi (8-1-3, 3 KOs) of Los Angeles against an opponent to be determined; cruiserweight Joseph Gusman (6-0, 3 KOs) of Olympia, Wash., against Frank Walker (10-1-1, 5 KOs) of Philadelphia; light heavyweight Dimitrique Edwards (7-2-1, 4 KOs) of Glendora, Calif., against Makhmud Otazhanov (4-1, 3 KOs) of Orwell, Ohio; undefeated super middleweight Lamar Nolan (13-0, 8 KOs) of Detroit against Leroy Brooks (12-5, 6 KOs) of Las Vegas; middleweight James Countryman (6-0, 4 KOs) of Detroit against Jonathan Ochoa (4-0-3, 1 KO) of Los Angeles; welterweight Merhav Mohar (15-1, 10 KOs) of Brooklyn, N.Y., against an opponent to be determined; welterweight Robert Jones (6-1-1, 2, KOs) of  Troy, Mich., against Darren Fallen
(8-2-1, 5 KOs) of Philadelphia; and super lightweight Jose Alfredo Barrera (6-0, 0 KOs) of Colton, Calif., against an opponent to be determined.      
The card starts at 7 p.m. (Pacific).       
Commentators for Guilty Boxing's "Guilty Fight Night" telecasts are "The Colonel" Bob Sheridan and Benny Ricardo.  Sheridan, a Boxing Hall of Fame inductee, has worked almost 800 world championship bouts on six continents during a career that has spanned more than three decades.  Ricardo, for 11 years a place kicker on four NFL teams, also is a veteran announcer and has covered the biggest events in the sports world, ranging from Super Bowls to World Cups.