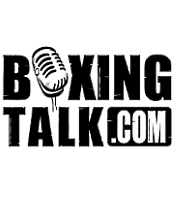 With his strong showing to a disputed draw with the undefeated Juan Urango almost two weeks in the rear view mirror, Cestus Management's unbeaten 140 pound sensation Mighty Mike Arnaoutis will make a full return to training after an upcoming planned week-long excursion to his homeland of Greece. Mighty Mike wants to stay as active as possible, and he's already working with the Cestus team to have him back between the ropes sometime during the month of October.
With the iron burning hot from his spectacular performance on the 5th of August, and with the fan support gained from a feature spot on ShoBox: The New Generation, Mighty Mike is keen on making his next bout a television event. Needless to say, Team Cestus agrees wholeheartedly.
Says Manager Gina Iacovou, "We loved ShoBox, the whole ShowTime experience was great. We'd love to do another ShoBox date in October, absolutely. That would be one of our top choices, but the priority right now is making sure that the boxing fans have an opportunity to watch Mighty Mike do what he does. So we are going to do our best to make sure that Mighty Mike's next fight will be televised, and make sure that that all of his fans in America and in Greece can be there with him and enjoy the victory with us."
UPDATE:
On the strength of his performance on the 5th of August in a bout that was to decide the new WBO-NABO Junior Welterweight Champion, the WBO has ranked Mighty Mike number 15 in the world. Mighty Mike and the entire Cestus family could not be more pleased with the ranking, and feel confident that the "Pride of Greece" will continue to advance in the ratings of the WBO and other world bodies.