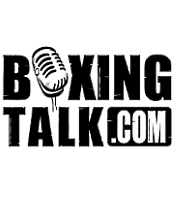 DF: Julio, At this stage in the game do you think your catching Montell Griffin, who you fight on May 5, on the downside of his career?
"Not really he's ranked # 3 by the IBF. Montell is a very crafty fighter who packs a punch and has a lot of experience.  It's going to be a great fight!"
DF: If you come out victorious in this fight would you mind fighting Clinton Woods (IBF title holder) in his back yard?
Julio Gonzalez:  No I wouldn't I've fought in Europe before and I know what it takes to win so know I wouldn't.  But I rather fight here in the States in front of the American public.
DF: When you fought Roy Jones in California and you came up short in front of your home crowd how did you feel?
Julio Gonzalez: I was disappointed.  I was really excited, my family and I were really up for the fight so to come up short was very disappointing but I'm past that.  I'm a former champion looking to get back at a title shot.  I am where I am at today and I'm ready for May 5th! 
DF:  Give us a prediction for May 5th.
Julio Gonzalez:  I will be VICTORIOUS!!!