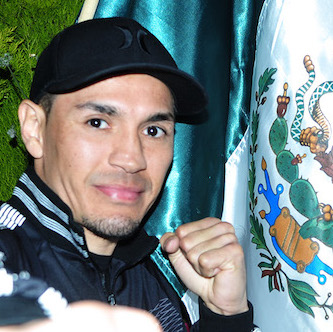 WBA super flyweight champion Juan Francisco "Gallo" Estrada will defend his title against Argi Cortes on September 3rd in Hermosillo, Mexico's Multiple Use Center. Estrada (42-3, 28 KOs) will face Cortés (23-2-2, 10 KOs) on a show to be promoted by Zanfer, Matchroom and 2M Promotions, and broadcast live on Azteca 7, as well as to Latin America by ESPN Knock Out, and by DAZN globally. Estrada (42-3) was also the WBC champion as of his last fight, a unification bout that he narrowly won against Roman Gonzalez, but the WBC has since stripped Estrada. Cortes, from Mexico, is 23-2-2 and has not lost since dropping a pair of four rounders in 2014 and 2015. Here is what he had to say at press conference on Wednesday:
"I am very excited for this show, where we can finally get into the ring after more than a year without fighting. I expect a difficult rival, I know that Argi Cortés will arrive very well prepared, and will have a man in the corner who knows everything, a. trainer with great experience and achievements-- Nacho Beristain. But we have made great preparations, and for the first time in six years, I have made it through camp without injuries, and that has me very motivated."
"El Gallo" is excited because he holds the attendance record for this the venue, the Hermosillo Multipurpose Center, from the first defense he made of his title against Dewayne Beamon in August of 2019, and he hopes that his fight on Saturday, September 3rd will break his own mark. "I hope the fans join us on Saturday the 3rd. My fight against Cortés will be a war, and the rest of the fight card will be very exciting: two more world championships, very good prospects, and some home talent with my teammates here, Christian Olivo and Omar Salcido. It will be a historic event that people cannot miss, I hope to see all my people at the venue."
Estrada's trainer, Alfredo Caballero, expects a very complicated fight against Cortés. "In addition to the fact that he will arrive with excellent preparation, training with Don Nacho, he is a boxer with very good technique and who knows how to take advantage at the right moments of the fight. He has great talent, he knows how to fight both inside and outside and he is also very good defensively. Everything is for the benefit of the fans who will see a great fight," said Caballero.