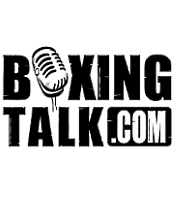 Press Release:
It could be revenge time for Hollie "Hot Stuff" Dunaway (14-4, 9 KOs) on February 16, 2006 as she faces Melissa "Haymaker" Shaffer (8-2, 5 KOs) at Harrah's, Kansas City. Shaffer spoiled Dunaway's pro debut by knockout the last time these two Arkansas natives fought, so Dunaway is coming to Kansas City for a victory and to defend her WIBA bantam title. The co-main event features six rounds of lightweight action with Kelly Cofer (12-3-4) and  Liz Drew (11-8-0), both of Missouri; a light heavy bout with Bose Iajola (0-1) facing LaMara Iverson, the cousin of NBA superstar Allen Iverson, in her pro debut; and also appearing on this action filled card is new WIBA super bantam champ Jeannine Garside in her first outing since November.
Hollie Dunaway's trainer and husband, Brian Jones, commented briefly on the upcoming title defense: "We're ready and very excited. We've been working on getting this fight with Melissa again. Hollie hasn't fought since April against  Regina Halmich, so she's ready to get back to it. She loves to fight and can do it all."
And the fighter herself shared her spouse's enthusiasm: "I've got four losses and I'd love to avenge them all. I wiped off one with Stephanie Dobbs, then I've got Melissa, and Vaia Zaganas, and I'd love to fight Regina again once I've got more experience. It's going to be a great fight with Melissa because we've got such different styles. I'm a stick and move fighter and she's a brawler and applies pressure. And I keep the jab in your face. We don't match at all, which is why it will be a good fight. And I need a title fight to prove I'm a good champ and that I deserve it."
Her Arkansas challenger Melissa Shaffer also voiced her opinions about the upcoming match: "This is a very personal fight for me, not just a title match. I haven't fought in the United States in two years and I've got good friends and family from Arkansas that will come to Kansas City to see this fight. This will also be the first opportunity they've had to see first hand what I've been working on to be successful as a true fighter since I moved to Seattle. It's also a great opportunity to get my first victory with my new coaches, Mark and Kim Messer, on neutral territory. And this fight also gives me the chance to prove a point to Hollie Dunaway. We were stablemates, we had the same management, and we were on the same team but I don't feel like at the end she respected me as a boxer. In her mind she feels like she's better than me, but on the night of February sixteenth, I'm going to prove her wrong."
For more information or to purchase tickets, contact Harrah's, Kansas City at 816-472-7777. A Ring of Their Own is produced by Rock & Sock Production