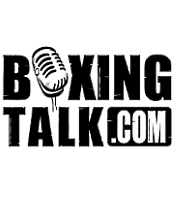 The message was loud and clear from the camp of IBF number one rated Middle Sam "King" Soliman. "I'll help you keep your promise to your mother and fight you anywhere you want, anytime you want before your 40th birthday. Going one step further than that, we will not price ourself out of it. Then we will give you 50% of our purse straight back to you to donate to a children's charity of your choice."
"We will travel to your backyard you dictate the purse (we will be more than reasonable)  you name the date, we don?t care if it is in 2 weeks or 10 weeks. Win lose or draw we give you 50% of the agreed purse to donate to a children?s charity of your choice.
"So you understand what we are saying here. You get to keep your word to your mom You get to have your 20th defence Your choice of date & venue ? officials  You get to support a childrens charity of your choice Note ; You get to keep your word to your mother because if you fight me before Xmas, you will retire.How much simpler can we make it ? Anywhere. Anytime. Just give my promoter Dan Goossen a call.
"What do I get out of it ? I made my late father a promise too and that was I would be 'King' of the Middleweight division. No better way to prove I am the King than to dethrone one of the best the division has seen in a long time. Also, indirectly I get to help some kids who need the money more than I do. The money is not important, the opportunity to prove I can conquer Bernard Hopkins is what I want.
Solimans Manager Stuart Duncan said "We have issued so many challenges over the past 12 months to the likes of Hopkins, Eastman ,Allen, Taylor and many other notable names, all to no avail. As soon as we beat Joval for the number one spot we said bring on Jermain Taylor or whoever else is suitably rated beneath us .Felix Sturm?  We don't care. We simply wanted to fight again immediately to further establish Sam as someone who can beat Bernard Hopkins, and we know time is running out. Beating anyone else wouldn't be the same for Sam, he wants Hopkins".
How much easier can we make it ?