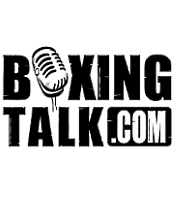 Longtime world title holder John Ruiz is not the most talented fighter out there, but possibly the biggest attribute that the Chelsea, Mass native has is luck. In fact, there may be no other fighter in the sport today with the luck of Ruiz. It seems that he may have a horseshoe in a certain part of his body. Take his 2004 fight with Andrew Golota as just one example.  In a fight which he was dropped twice and seemed to have lost, he surprisingly came out smelling like a rose while Golota went home with a loss.
His last fight was another example.  James Toney owned Mr. Ruiz for twelve rounds but one week later it was revealed that Toney tested positive for steroids. Although Ruiz was at a disadvantage thanks to the performance enhancing drugs in Toney's system, he clearly lost most of the rounds to a less-than-buff Toney and even announced his retirement. But as luck would have it, the
retirement was short-lived and he wound up getting his WBA belt back without having to fight for it.
Ruiz is Puerto Rican, the first one to hold a major heavyweight title, but something tells me somewhere that he may have the luck of the Irish running somewhere throug his bloodstream. This December 17th,the incredible hugging machine may very well run out of that little thing called luck when he takes his sideshow act to Germany to meet an unbeaten circus act, the giant Nicolay Valuev.
Valuev is 42-0 with wins over Clifford Etienne and Larry Donald, but he isn't the greatest fighter out there, he isn't really all that good to be honest, but he is 7ft tall and carries around 330 pounds with him in the ring. He even has a head the size of Ruiz's
trainer, Norman Stone, and he very well might take the paper title off Ruiz's waist.
It may not be an easy task to defeat Ruiz, who is in training as this is written, working extra hard on his jab and grab style while the controversial hothead, Stone no doubt is studying his "How to piss people off in German" audio cassette tapes.
It does seem however that Ruiz is getting prepared to possibly exit the sport and may know that his reign is almost over. When I say getting prepared, I mean by pulling a left field move a few months back when he sued none other that James Toney for 10 million dollars for failing his drug screen and I guess for public humiliation as well when he made Ruiz look like a plodder.
If anyone should have a court case filed against them, it is Ruiz for making everyone suffer through watching his wretched fights.  In his defense, though, his fight tapes are a helpful tool that I use as punishment for my 3 year old daughter. When she acts up, if I tell her something and she doesn't do it, I threaten to pop the Ruiz-Rahman tape into the VCR right away.  The tears start to flow and she'll do anything I say to avoid the twelve rounds of boredom, and for that I would say I have to thank Ruiz for my daughter becoming one of the best-behaved kids in my town.
So, is Ruiz suing Toney just to pad his bank account after Valuev becomes his daddy or are there other reasons?
Most of you probably think that I don't like Ruiz, but actually, to me he is a decent person but just a horrible fighter that should have been banned from boxing years ago.
Even with everything being said, I do wish you a Merry Christmas Jawnny. But please do us a huge favor, please get out of the game after you get that horseshoe knocked out of you
and please for the love of god, take Stoney with you. Have a great trip to Germany!