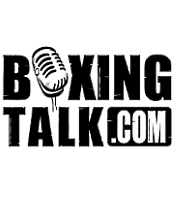 Felix Trinidad, Papa Trinidad & Don King Vow They Will 'Never Forget'
In a touching tribute to those who have fallen and those who still remain protecting New York City, three-time world champion boxer and Puerto Rican superstar Felix "Tito" Trinidad, his father and trainer Felix "Papa" Trinidad Sr. and legendary promoter Don King have purchased $300,000 worth of tickets to Trinidad's heavily anticipated return to Madison Square Garden Saturday against former unified world champion Ricardo "El Matador" Mayorga to be distributed among firefighters, policeman and rescue workers. 
"We will never forget," King said, "the men and women who have and continue to give of themselves selflessly so that others may be saved."
Trinidad and his father, who live in San Juan, Puerto Rico, were in Manhattan on Sept. 11, 2001, when the terrorist attacks against America occurred.  Tito was set to face Bernard Hopkins for the undisputed world middleweight championship at the Garden on Sept. 15, which was subsequently rescheduled for Sept. 29 and became one of the first major sporting events to take place after the tragedy.
While the Trinidads were waiting for the match to take place, they went with King to make inspirational visits to emotionally ravaged firehouses, including Engine 1, Ladder 24 in mid-town and Engine 54, Ladder 4 near Times Square and spent time serving food to exhausted rescue workers.
Tito, Papa and King proved they would "never forget" when they created the Freedom Fund that purchased a new fire truck for Engine 59, Ladder 30 in Harlem.
Trinidad (41-1, 34 KOs) had been one of the most successful boxers in history after handing Oscar De La Hoya, Fernando Vargas and David Reid their first losses; defeating three Olympic gold medalists; winning world titles in the 147-, 154- and 160-pound weight divisions; and compiling an undefeated record with 40 wins—an astonishing 33 by knockout—prior to facing International Boxing Federation and World Boxing Council middleweight champion Hopkins.
After losing to Hopkins and failing to lure him into a rematch, Trinidad said he was hanging up his gloves for good—until now.  He couldn't have picked a more dangerous opponent to make his return to the ring than the indomitable Nicaraguan.
Mayorga, like Trinidad, fights with a reckless abandon rarely seen in the sport, which is what makes this match-up so special. 
"Trinidad will wish he never came out of retirement after he fights me," the colorful Mayorga, who has a penchant for smoking cigarettes and drinking beer while training, said.  "I will send him back to Puerto Rico on a stretcher."
Mayorga (27-4-1, 23 KOs) caught the boxing world's attention by taunting WBA welterweight champion Andrew "Six Heads" Lewis by dropping his gloves and allowing Lewis to throw numerous combinations to his face only to fire back combinations, which knocked Lewis down and out in the fifth round when they met in July 2001. 
Tickets, priced at $1,000, $700, $400, $250, $150 and $75, are still available at the Garden box office and all TicketMaster locations or by calling TicketMaster at 212-307-7171, 201-507-8900, 631-888-9000, or 914-454-3388. TicketMaster purchases are subject to convenience charges.
Back with a Vengeance  is being presented by Don King Productions in association with Madison Square Garden and will be produced and distributed domestically by HBO Pay-Per-View, available to over 49 million pay-per-view homes, beginning at 9 p.m. ET/6 p.m. PT on Saturday and broadcast internationally and on closed circuit by KingVision.