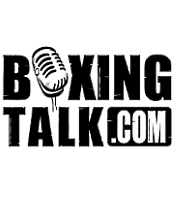 The 2nd annual Law Enforcement Fight Night in NJ was held at PCTI in Wayne, NJ last night, to benefit PBA Local 197's Good & Welfare fund, Joe Grier's boxing gym, and the Passaic, NJ PAL. In attendance were some boxing dignateries such as legendary trainer Lou Duva, and pro boxers Oscar Diaz, Shaun George, and former Featherweight champion of the world Frankie Toledo. There were a total of 12 amateur matches Saturday night with some of the results as follows:
Luis Torres UD over Justin Kimble- 155lb
Gary Warcholik UD over Joe Laws-HW
Eric Colondres UD over Randy Colondres-HW
Michael Santucci TKO3 over Jason Hornstra-HW
Cesar Negron TKO1 over David Cincotta-165lb
Victor Martinez TKO2 over Tim Ashley-HW
Jeraun McMillan TKO1 over Jay Ulrich-165lb
Danny Findlay UD Juan Camacho-HW
Jorge Martinez  SD over Joe Teller- HW
Fight of the night was the main event between Jorge Martinez and Joe Teller.
Fighter of the night was Paterson, NJ's own Jeraun McMillan