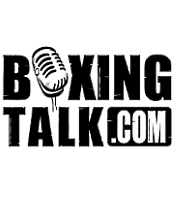 Press Release: CANASTOTA, NY - JANUARY 6, 2005 - The International Boxing Hall of Fame and Museum announced today the newest class of inductees to enter the Hall. Living inductees include featherweight and super featherweight champion Bobby Chacon (USA), junior welterweight champion Duilio Loi (Italy), featherweight champion Barry McGuigan (Ireland), junior middleweight champion Terry Norris (USA), matchmaker Don Fraser (USA), and writer Bert Randolph Sugar (USA).
"We're extremely excited about the Class of 2005. The new inductees highlight the international aspect of the sport of boxing and of the Hall of Fame," said Executive Director Edward Brophy. "All living inductees are anticipated to attend and participate in 2005 Hall of Fame Weekend festivities."
The 16th Annual Hall of Fame Weekend is scheduled for June 9-12th in Canastota, NY. Over 20 events, including a golf tournament, banquet, professional boxing show, parade and autograph card show, are planned. A celebrity lineup of over 50 boxing greats of yesterday and today will attend this year's Induction Weekend. The highlight of the weekend will be the Official Enshrinement Ceremony on the Hall of Fame Museum Grounds in Canastota, New York on Sunday, June 12th to welcome the newest members.
The Hall of Fame also released names of posthumous honorees: featherweight champion Eugene Criqui, bantamweightweight champions Joe Lynch and Charles "Bud" Taylor and middleweight champion Marcel Thil in the Old-Timer Category; manager / film historian Bill Cayton and manager / promoter Lope Sarreal in the Non-Participant Category; writer Jersey Jones and Boxing News editor Harry Mullan in the Observer Category; and Jack Randall in the Pioneer Category. Inductees were voted in by members of the Boxing Writers Association and a panel of international boxing historians.
For more information on the events planned for the 2005 International Boxing Hall of Fame Weekend, please call the Hall of Fame at (315) 697-7095 or visit
www.ibhof.com
.
###
QUOTES
"Of all the great fighters in the world, I'm now one of them! It's amazing. I can't believe it. I feel great. This is one of the greatest thrills in my entire boxing career and my life."
Bobby Chacon
"I am delighted and thrilled about being elected into the Hall of Fame. It is a tremendous honor."
Duilio Loi
"This honor makes all the hard hours of training, all the work and commitment that one puts into boxing worthwhile and makes me very proud. I'm over the moon. I'm overwhelmed and delighted to be in Canastota with such exalted company. What a great way to start 2005. "
Barry McGuigan
"This is a great honor. This was a dream of my Dad's. If not for him, I would not have been a true champion. I thank my Dad and I feel truly great about this accomplishment. This is better than winning the world championship."
Terry Norris
"This is indeed an honor. I don't know how to express my joy. This is just wonderful. It's a gift for me to be honored in the International Boxing Hall of Fame, which is recognized throughout the world as the premier boxing honor. I'm very humbled by my selection. It's a great tribute and a great way to start the New Year."
Don Fraser
"I'm honored to be enshrined in the International Boxing Hall of Fame alongside some of the great writers who have covered boxing, like Damon Runyon, A.J. Liebling, Bill Heinz and Budd Schulberg - - writers I've been compared to."
Bert Randolph Sugar 
BOXING PERSONALITIES COMMENT
ON CLASS OF 2005
On The Class of 2005
"The newest class of inductees have joined prior Hall of Famers as great contributors to the rich heritage of boxing's past."
Hank Kaplan, boxing historian.
"The Class of 2005 is a home run. Everyone being inducted belongs there."
Angelo Dundee, 1992 Hall of Fame Inductee.
On Bobby Chacon
"Chacon's election to the Boxing Hall of Fame is a monument to courage, determination and pride, assets which carried him to dual world titles. A pleasing boxing style and crisp punching made him the most popular performer of his time."
Hank Kaplan, boxing historian.
"Bobby Chacon is what I call a promoter's insurance policy. Every time he was on the bill you knew you had a great fight and the fans got their money's worth win, lose or draw. And most of them were wins!"
                                            - Angelo Dundee, 1992 Hall of Fame Inductee.
On Duilio Loi
"Duilio Loi compiled a phenomenal record competing against the elite of his division. One of the greatest boxers his country produced, he was never an easy mark for any opposition he ever faced. A most worthy entry into the Hall of Fame."