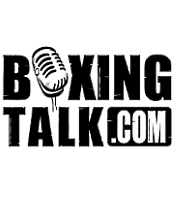 "I wanted to come in and bring some excitement back into the game and I believe I did that tonight"
RC: Andre, you were victorious tonight in a non televised under card match up on the under card of the Jermain Taylor-William Joppy in Arkansas against Michael Robinson, why don't you tell us how the fight played out?
AB: I was a little nervous going in, you know it was my first professional fight, no head gear, and smaller gloves, but at the same time I was real confident. I went out there real relaxed and did what I had to do. I knocked him down, I believe like five times, he was a real tough guy, he took a lot of hard shots, but I finished him off in the third round and the referee stepped in and stopped it.
I believe I put on a pretty good performance, I feel like I gave the crowd what they wanted to see and I believe everything was good.
RC: How did the crowd receive you after the fight?
AB: They loved it; I had everybody on their feet. I just gave the crowd what they wanted to see man, they loved it.
RC: Would you say the performance you put on was the type you wanted to have in your professional debut?
AB: I mean like I said even before I had this first fight, I said I wanted to come in and bring some excitement back into the game and I believe I did that tonight
RC: It sounds like you gave the crowd what they wanted to see, do you feel as if you put on a good showing for the HBO executives and announcers on hand?
AB: Yeah, Yeah I did, after the fight I had a lot of people come up and congratulate me like Harold Letterman and other guys like that, so I believe I left a pretty good impression on everybody and let everybody know that there is a young, new, hungry fighter coming up
RC: What weight did the fight take place at?
AB: This fight took place at 154lbs.
RC: Did you start out high at 154lbs, to then go lower to 147lbs like you mentioned in the past, or do you plan on making your mark at 154lbs?
AB: Well I just wanted to fight at 154lbs, I believe I am going to go down to 147lbs; I weighed in for this fight at 152lbs. But I do plan on going down to 147lbs to make a big impact there.
RC: Speaking of 147lbs, what do you think about Oscar De La Hoya's moving back down to 147lbs?
AB: I think it is a real good move for him, I think the fight with Bernard….Bernard was just too big for him, but I think he will do real well at 147lbs.
RC: Did you know much about your opponent going into this fight?
AB: No I was pretty much blinded; I know that he was 2-1 with two knockouts, so I knew he was going to come really game to fight, and I was just ready for it.
RC: How much of a difference did it feel to fight with no head gear and much smaller gloves; did it take some time to adjust to the different feeling of the two?
AB: I adjusted with it quick, as soon as I got in there; I mean it was basically the same thing. I felt the same, but the gloves were smaller, but you know what it didn't really feel all too different in there, I mean you just go in there and fight like I usually do in the amateurs. I felt real good in there.
RC: When can we expect to see you back in action?
AB: I believe you might see me back in action in January 21 in Connecticut at the Mohegan Sun.
RC: Is that going to take place on one of Lou DiBella's always exciting Broadway boxing shows?
AB: I believe so...
RC: Any word on you opponent as of yet?
AB: I am not sure, no word on my opponent as of yet.
RC: Will your bout be televised?
AB: I believe so.
RC: In a one on one interview with Boxigntalk.com (G. Leon), you said it wasn't a done deal with DiBella Entertainment, was the deal waiting to get done after your performance tonight?
AB: I mean like basically, it really didn't have any affect on my performance tonight, but pretty much we have everything done.
RC: So it's a done deal? Are you the latest fighter to join the ever growing DBE stable?
AB: It is still in the works, when it is time it will be announced
RC: From what I understand Hip Hop powerhouse, Damon Dash co-founder of Roc-A-Fella records, might co-promote you, is that still in the making?
AB: Yes, he will. That is what we are working on now, when it happens it is going to happen. We are trying to do it real big and like I said I feel like I made a great impression my first fight, and hopefully there will be a lot more.
RC: With all of that going for you, is it hard to really focus on just fighting right now, and knowing you have to impress in every outing to seal the deal?
AB: Not really, I stay focus, because I let all of my people handle that and I just concentrate on fighting.
RC: Is there anything else you'd like to say in closing to the Boxingtalk.com readers?
AB: Andre Berto is here man, I came out here to Little Rock for the debut, and I made a great impression. I bought the excitement, and I got the crowd up on their feet, and hopefully everyone will get to se a lot more of me, so stay tuned.
RC: Andre, are you telling the readers out there that in your professional debut, you rocked little rock?
AB: Yes, I rocked Little Rock baby!
CLICK HERE FOR MORE OF THIS EXCLUSIVE
Send questions and comments to: rayocampbelljr@hotmail.com