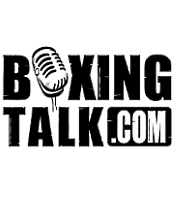 The International Boxing Hall of Fame announced members of the 1976 U.S. Olympic Boxing Team will reunite in Canastota for the 30th anniversary of the Montreal Olympic Games during the 17th Annual Hall of Fame Induction Weekend set for June 8-11th.  
                A "Night of Olympians" is scheduled for Friday, June 9th at the Rusty Rail Party House in Canastota, NY as part of Hall of Fame Weekend festivities. The evening will begin at 7:30 p.m. and consist of Olympic fight highlights and speeches by the Olympians, as well as photograph and autograph opportunities and hors d'oeuvres. Tickets are priced at $35 each and must be purchased in advance. Only a limited number of tickets will be available.  
                Gold medal winners Sugar Ray Leonard, Leon Spinks, Howard Davis, Jr., and Leo Randolph, silver medal winner Charles Mooney, and team members Louis Curtis, Chuck Walker, and Davey Armstrong are among those already confirmed to attend.   
                "The 1976 Olympic team that produced 7 medals, including 5 gold medals, 1 silver and 1 bronze, is one of the most storied teams in Olympic boxing history," said Hall of Fame Executive Director Edward Brophy. "We are looking forward to welcoming them to 'Boxing's Hometown' to commemorate this landmark anniversary."  
The June 8-11th Hall of Fame Induction Weekend will feature over 20 exciting events including the official induction ceremony honoring the Class of 2006. Living inductees to be honored at the Official Induction Ceremony on Sunday, June 11th are junior flyweight champions Michael Carbajal and Humberto "Chiquita" Gonzalez, historian / publisher Hank Kaplan and promoter / manager Jarvis Astaire. Posthumous inductees will also be honored.  
Over 50 boxing stars, including Ken Norton, Wilfredo Gomez, Erik Morales, Emile Griffith, Angelo Dundee, Aaron Pryor, Alexis Arguello, and Canastota's Carmen Basilio are scheduled to participate in weekend festivities.  
To order tickets for the "Night of Olympians" or for more information on the Hall of Fame's 17th Annual Induction Weekend please call (315) 697-7095