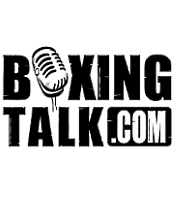 Winky Wright and Sugar Shane Mosley are not the only  ones with a lot riding on the line when they meet Saturday, November  20, at Mandalay Bay Resort & Casino, in their world super welterweight championship rematch, promoted by Gary Shaw Productions, LLC, and  televised by HBO (9:45 P.M. ET / 9:45 P.M. PT.)  Dan Birmingham and Joe Goossen, trainers for Wright and  Mosley, respectively, are both vying for "Trainer of the Year" honors as they  conclude a spectacular 2004. 
Birmingham, the only trainer Wright, 47-3 (25 KOs), has ever had, including two tours as a world  champion, was the architect of Wright's historic March 13 victory over Mosley.  Wright won a unanimous decision to not only become the division's first undisputed world champion in 29 years, but the division's first-ever three-belt world champion (WBC / WBA /  IBF). 
"It was a professional highlight for me," said Birmingham.  "For  years Winky has been aching to prove he was the best in the division.  Oscar De La Hoya, Fernando Vargas,  neither would accept Winky's challenge to make history and unify the  titles.  But for Winky to beat Shane  Mosley, on the heels of beating De La Hoya a second time . . . well, it sounds clichéd but, Winky beat the man who beat the man.  It is nice to finally have the validation."
Birmingham added a second world champion to his fold when undefeated Jeff "Left Hook" Lacy  became the first member of the 2000 U.S. Olympic boxing team to win a world title.  Under Birmingham?s tutelage, Lacy, in just his 17th professional fight, knocked out No. 1 contender and two-time world title challenger, Syd Vanderpool, on October 2, to capture the vacant IBF super middleweight title.
"Vanderpool was a legitimate No. 1 contender with more than twice as many fights as Jeff, and yet Jeff displayed  the poise and ring smarts beyond his years," continued Birmingham.  "I am  just so proud of Jeff."
Goossen has taken a different path to  reach the same point this year.  Last year, Goossen worked the corner of former world champion Joel Casamayor in his TKO victory over Diego  Corrales.  Corrales exacted  his revenge while capturing the vacant WBO jr. lightweight title, winning a  unanimous decision in their March 6 rematch - this time with Goossen in his corner.  Goossen then prepared Corrales for his  biggest professional victory, a "no mas"-style 10th-round TKO of  previously undefeated WBO lightweight champion Acelino Freitas on August 7.  Goossen will be the main man in Mosley's corner, the first time Sugar Shane, 39-3 (35 KOs), has entered the ring without his father, Jack Mosley, in that role.  As he did with Corrales, Goossen will be  trying to help Mosley reverse a loss in an immediate rematch. Coincidentally, when Mosley made his welterweight debut back in 1999, it was Goossen who was in  the corner of Mosley's opponent, Wilfredo Rivera.  Rivera, a 30-1 underdog going into the fight, was more than prepared for Mosley, thanks to Goossen.  Rivera was even with Mosley on one  judge's card and slightly behind on the other two cards before Mosley  knocked him out at 2:38 of the 10th and final round.  And as he did with Corrales, Goossen has had the opportunity to study his newest charge from both corners of the  ring. 
Clearly, there will be a lot at stake  for fighters and trainers alike on November 20.         
Tickets for this exciting evening of  boxing are priced at $600, $400, $200,$100 and $50, and are on sale at the  Mandalay Bay Box Office and all TicketMaster outlets. To order  tickets by phone, call (702)  632-7580.