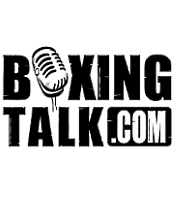 In the wake of October 2nd's electrifying comeback fight of Felix "Tito" Trinidad against Ricardo "El Matador" Mayorga at Madison Square Garden, the promoter of the event, Don King, says he complained to executives at HBO Sports that the event was not receiving the marketing and promotional effort it deserved.  According to King, "they gave Bob Arum six months to promote Oscar De La Hoya vs. Bernard Hopkins, and they gave me six days to promote Trinidad vs. Mayorga—the fight of the year."
"HBO Pay-Per-View was short-sighted in giving De La Hoya vs. Hopkins the big push, and subsequently short changed their subscribers by not adequately promoting Trinidad vs. Mayorga.  I think they took this action because I was involved in the fight.  I feel like a homeless promoter."
HBO Sports announced yesterday that Trinidad vs. Mayorga generated 420,000 pay-per-view buys.  Senior Vice President HBO Pay-Per-View Mark Taffet said, "the fight performed within our expectations."
"It certainly did not perform up to my expectations," King said.  "That fight would have done double that had it been promoted properly."
King gave HBO, then known as Home Box Office, its first heavyweight world title match when he spurned an $800,000 bid from ABC and accepted HBO's $125,000 offer for the Larry Holmes vs. Mike Weaver bout at Madison Square Garden on June 22, 1979.
"I turned out to be crazy like a fox on that one," King said, "and I can and will do it again if we don't receive the respect my fighters and I deserve."
King is rarely interviewed on HBO telecasts, unless something controversial occurs at a King-promoted event.  HBO gives the same treatment to the sanctioning bodies that award world titles to champions in the various weight divisions in boxing.  "I have remained silent about my lack of air time and the way they ignore the World Boxing Association, World Boxing Council, International Boxing Federation and other organizations hiding behind the veil of journalistic integrity," King said.  "What they are doing is diminishing the sport of boxing to serve their own selfish interests to control the fight game." 
"HBO is misguided if they think they are better at promoting than Don King. They should leave the promotion to the promoters and focus their energies on providing the best telecast for their viewers, period."
King contends boxing fans around the world like to know which fighters hold titles from the sanctioning organizations and to hear from the colorful promoters, like himself—the man who promoted events like the Rumble in the Jungle, Thrilla in Manila and promoting Mike Tyson, Larry Holmes, Roberto Duran and Julio Cesar Chavez at the peak of their careers.
"Look at wrestling," King says.  "The whole endeavor is based on myths, and their fans can't get enough of it.  Then there's HBO, who will not even tell you that a fighter is a WBA, WBC or IBF champion.  They denigrate these world champion boxers by referring to them only as "belt-holders," and they treat me like I'm not even there.  Don't they understand they're killing the goose that laid the golden egg."