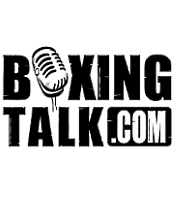 Live championship boxing at the Sprint Festival Plaza in Union Station on Friday, March 25th, 2005
Press release:
Titan Entertainment in association with Harrah's North Kansas City Casino is proud to announce another evening of world class boxing as "Clash of the Titans" returns to Kansas City's historic Union Station for a third time. On March 25th, local fight fans will be treated to one of the most exciting and competitive nights of boxing in recent memory. The outstanding card will feature two big bouts between undefeated prospects looking to take their careers to the next level.
One of the O's must go in the Main Event, as the IBF's #15 Featherweight in the world, Marcos "Flaco" Ramirez, 19-0 (14 KO's), battles undefeated prospect Jeremy Drapal, 7-0 (5 KO's). Ramirez puts his lofty ranking, undefeated record and a possible NABO (North American Boxing Organization) title shot on the line in this battle of young, undefeated fighters.
"We are extremely excited to have Marcos Ramirez on this card at Union Station," said Titan Entertainment President, Joe
Kelly. "He has the ability to be a world champion, but this will certainly be a tough test for him".
The Co-Main Event will feature two of boxing's hottest Lightweight prospects in a 12-round bout for the vacant IBC
(International Boxing Council) Americas Title. Leavenworth's Josh "Niño Asesino" Sosa 6-0 (4 KO's) will look to continue his
meteoric rise in the rankings as he takes on KCK native Aaron Drake who also stands undefeated at 7-0 (6 KO's). Both young
fighters are willing to risk their sparkling records for bragging rights and, more importantly, a title.
"It's rare for two local prospects with such bright futures to risk so much, so early in their respective careers," added Kelly. "However, the reward is well worth the risk."
Also in action on March 25th in Union Station will be junior middleweight sensation Jose Sosa Jr., 4-0 (3 KO's), rising
welterweight star Donovan Castaneda 7-2 (5- KO's), hard-hitting heavyweight Glen Cusimano, 3-0 (3 KO's), light heavyweight
prospect Jesse Shewmaker 3-0 (3 KO's), and the #2 junior bantamweight in the world, Mary "The Heat" Ortega, 27-2-1 (5 KO's).
"Titan Entertainment is so proud to bring seven exciting bouts featuring some of the most elite fighters in the Midwest to
the great fight fans of Kansas City," said Kelly. "We hope the fans take this opportunity to see the best boxing in the Midwest in one of the most historic and beautiful buildings in Kansas City, Union Station."
For any information concerning tickets, which can be purchased for as low as $25, please contact Titan Entertainment at 816-454-1123 or visit us on the internet at
www.titanentertainment.com
.
Card Subject to Change
Co-Main Event
LIGHTWEIGHT
12 Rounds IBC Americas Title
Josh "Nino Asseno" Sosa
Leavenworth, KS
6-0 (4 KO's)
vs.
Aaron Drake
Kansas City, KS
7-0 (6 KO's)
Main Event
FEATHERWEIGHT
10 Rounds
Marcos "Flaco" Ramirez
Des Moines, IA
19-0 (14 KO's)
vs.
Jeremy Drapal
Chicago, IL
7-0 (5 KO's)