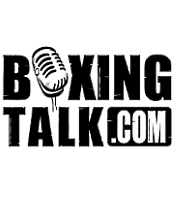 Undefeated Juan "Baby Bull" Diaz defends his WBA Lightweight Crown for the very first time as he meets former two time world champion Julien Lorcy on Thursday night at the SBC Center in San Antonio, Texas. Main Events promotes the card, which also includes Jorge Lacierva, Malik Scott, Raul Martinez and Juan Diaz's younger brother Jose Diaz. ESPN will be broadcasting the action live in the US, starting at 10PM EST on ESPN2. Boxingtalk.com was lucky enough to speak with Juan as the Houston, Texas native was preparing to face a very difficult and experienced opponent and you won't want to pass up the chance to read more about this exciting fight and a very talented world champion.
Juan Diaz, 25-0 (12), won the WBA Lightweight crown this past July with a brilliant performance against Mongolian hardman and reigning champion at the time Lakva Sim. The two combatants wasted little time in getting to grips as the two threw strategy out the window. Diaz, managed by Willie Savannah, was able to pepper his opponent with a variety of short inside punches and wicked counters. While Sim had his moments and absorbed a great deal of punishment, it was all Diaz as the "Baby Bull" cruised to a wide margined unanimous twelve round decision. "I was very happy with my performance that night," recalled Diaz. "I wasn't sure until I saw the tape because I was so focused during the fight. I was able to do in the ring everything that we worked on in training and I think that's why our plan worked so well. What we had seen of him on tape was exactly how he fought me and that really worked in our favor."
A pro since the age of sixteen, Diaz, now twenty one years old and promoted by Main Events, is basking in the glory of winning his first world championship. Already a star in the Houston region, Juan has seen his popularity skyrocket since his victory over Sim. "Everyone sees me as the champion now," he remarked. "They really respect me and that's one of the things I'm really enjoying about being a champion. I got out to places in my daily life and people treat me very well, so that's always great. Before I won the title I was getting things like restaurant meals free but now everybody wants to give me things."
Looking to take all of that way from Juan Diaz is a battle hardened Frenchman by the name of Julien Lorcy. A former two time WBA Lightweight king and two weight European champion, Lorcy, 56-3-2 (40), easily represents Diaz's most difficult assignment to date. Lorcy has been in ten World and European title bouts and has only lost to world champions Raul Balbi, Stephano Zoff and Anatoly Alexandrov. Despite the Frenchman's pedigree, Diaz feels he has the plan to prevail. "I've seen tapes of Lorcy and I know that he's a real defensive fighter," he said. "To me it looks like he has a very good fighting style. He keeps his hands up well and knows how to move around the ring. I know he's a former
two time WBA champ and to do that you've got to be pretty good."
Lorcy has never been stopped in 61 bouts and has managed to stop 40 of his 56 victims. Diaz knows he has his work cut out for him. "It would be nice to stop Lorcy and that would give me that much more confidence but I know that he's a thirty two year old veteran with a lot of ring experience," he said. "He hasn't been stopped yet so I know he's going to do whatever it takes to keep that streak going and I'm prepared to go twelve hard rounds. I've been working on going to the body, which should help me later on in the fight. Since he's very defensive I hope that will cause him to drop his hands so I can land some good shots."
Juan Diaz had grown used to his role as a hunter, chasing down a chance at a world title since he was sixteen years old. Now, he must adapt to a different mindset, as he has become one of the prime targets in the sights of 135lb fighters the world over. After having fended off the bad intentions of such difficult sparring partners as Dorin Spivey and Darling Jimenez, Diaz feels ready to meet Lorcy and move on the bigger things afterwards. "I know it's going to be hard keeping the title but I had what it takes to get to this point and I'm going to use the same strategy in order to keep the belt as long as I can," exclaimed Diaz. "If everything goes right in this one and I beat Lorcy I'm looking to have a couple of fights next year and then maybe by the end of 2005 start looking to unify the division. Right now, it's Lorcy that I'm thinking about and also my fans who I want to thank for their longtime support. I know that all of my fans can't always attend my fights or see them on TV but I know that they mentally are behind me and there for me. That's something that I can't thank them enough for."
Boxingtalk.com would like to thank Juan Diaz and Mr. Willie Savannah for making this article possible.
Send questions and comments to: thomaspointrd@aol.com