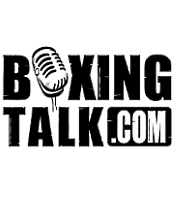 Rock & Sock To Promote Monthly All Womens Boxing Series
Beginning January 29th in Las Vegas, Rock & Sock Productions will be promoting a monthly all-womens' boxing show called "A Ring Of Their Own." The show will be televised on a delayed basis and will move around the country after debuting in Las Vegas.
"It's time for the girls to stop being a side show attraction for the men and have a platform of their own. There's a tremendous number of talented women boxers who can't get fights on a regular basis. We're going to change all that," said Rock & Sock partner Arnie "Tokyo" Rosenthal. "You have the WNBA, LPGA, Women's tennis, and even Women's wrestling at the Olympics this year. Why shouldn't women boxers have their own venue? After all, they've earned it!, Rosenthal added.
Kenny Weiss, also a Rock & Sock partner, said that the company is in negotiations for TV outlets with several networks interested in carriage of the monthly show. Weiss also added that the series will lead to a pay-per-view event sometime after the first six months. Kenny said that interest has been shown by several sponsors and expects announcements of some of those shortly.
Scheduled fighters on the first show include Elena "Baby Doll" Reid , Cindy Serrano, Vaia Zaganas, and Kasha Chamblin.