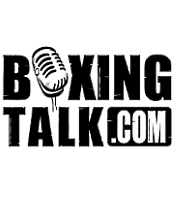 HARD-HITTING Randy Suico will put his Oriental and Pacific Boxing Federation (OPBF) super-featherweight title on the line against a possible equally hard-punching challenger from Indonesia in the main event of "Unfinished Business" card at Lapu-Lapu City Sports Complex.
The lanky Suico, nicknamed "Komong Bato", faces No. 3 contender Ibrahim Aroby, the current Indonesian champion with 18-1-2 win-loss-draw record with 9 knockouts.
It will be the third time the 5-foot-8 Suico (21-1, 18 KO's) will risks the crown and second versus an Indon import since won it against South Korean Sung-Ho Yuh via 6th round stoppage in April 2002 in Cebu City.
Aroby took his present crown via a 11th round knockout win against previously unbeaten Hofny Suot last Dec. 18 and defended it in his only fight this year last July.
Senator Lito Lapid will award the championship belt while Cebu Vice Gov. Greg Sanchez will do the honors of awarding the championship trophy.
Aside from his title, also at risks is Suico's No. 2 ranking in the WBC as well as a possible crack for the soon to be vacant WBC super-featherweight crown next year.
Before losing in a controversial decision in South Africa against Mzonke Fana last May for the WBC super featherweight title eliminator, Suico defended the belt against Indon Timbul Hutagalung via 5th round KO also last March 2003 also in Lapu-Lapu's Sports Complex and South Korean Seung-Won Baek (2nd round KO) in Cebu City last January 28.
Send questions and comments to: reydanseco@yahoo.com