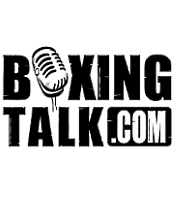 Peñalosa seeks WBF title vs unbeaten Thai
Immediately after tipping the scales at 114 pounds in yesterday's Scoop sa Kamayan session, Gerry Peñalosa clenched his fist and declared he would beat unbeaten Thai Bangsaen Sithproprom when they meet for the vacant World Boxing Foundation super-flyweight title tonight at Casino Filipino-Amphitheater in Parañaque City, Philippines.
"I'm in top shape and ready to rumble. I'll win by knockout or decision," said Peñalosa.
Peñalosa, a former WBC super-flyweight champ, said he intends to become a two-time world boxing champion like his brother-trainer Dodie Boy Peñalosa, Ben Villaflor, Erbito Salavarria, Luisito Espinosa and Manny Pacquiao.
The 20-year old Sithproprom, who reportedly has a 14-0 record with seven knockouts, weighed at 115 lbs.
Peñalosa, 32, will figure in only his second fight after ending a 21-month hiatus. Last September, in his comeback fight, he knocked out another Thai, Samingkao Chutipol, in Mandaue City. He has a 47-5-2 record with 32 KOs.
The Peñalosa-Sithproprom rumble will be the main event of the "War at the Zone" card of Gabriel "Bebot" Elorde Jr. supported by Family Rubbing Alcohol and Globe.
Philippine WBF International champions Rey Pelonia (welterweight) and Sukarno "Master Showman" Banjao (flyweight) also easily made the weight as well as their Thai challengers, Jakrit Thaweekonggym and ex-Thai fly champ Wisanu Pornobnom, respectively.
Pelonia and Jakrit both registered 144 lbs while Banjao and Pornobnom, who will fight for a rematch, tipped the scale at 112.
An all-Filipino bout between Kid Orais and Elderd Romero for the vacant WBF International bantamweight throne and six other four-rounder complete the card.
Ticket prizes P3,000, 1,000, 750 and 300 will be available at the gate or call Casino Filipino's ticketnet in telephone numbers 853-9233, 827-5366 and 0916-574-3353.
WBF president Mick Croucher and WBF's Filipino official Alex Vidal from Iloilo City supervise the championship bouts, along with the Games and Amusement Board.
Here are list of ring officials:
Elderd Romero VS Kid Orais

Referee - Gene Del Bianco
Judge 1 - Rey Danseco
Judge 2 - Alex Vidal
Judge 3 - Salvin Lugumbay
Sukarno Banjao VS Wisanu PorNobon

Referee - Ferdie Estrella
Judge 1 - Virgilio Garcia
Judge 2 - Rudy Perez
Judge 3 - Edwin Sese
Rey Pelonia VS Jakrit
Referee - Gene Del Bianco
Judge1  - Alex Vidal
Judge 2 - Rey Danseco
Judge 3 - Salvin Lugumbay
Gerry Penalosa VS Bangsaen Sithpraprom

Referee - Bruce Mctavish
Judge 1 - Gene del Bianco
Judge 2 - Rey Danseco
Judge 3 - Salvin Lugumbey
Send questions and comments to: reydanseco@yahoo.com