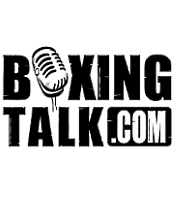 Nine million dollars could not put Floyd Mayweather's signature on the contract for Winky Wright and Wright needs to learn his market value?  So what is the market value for a fighter who's defeated two outstanding fighters in his last three fights?  What's the market value for a fight that unified his weight division and moved up to make one of the best fighters in history look like a journeyman?  Or how about Mayweather's second option for a PPV fight in Zab Judah.  What's the market value for a fighter that is 10-2 in world title fights, a three time champion and currently the undisputed champion of his weight division?  For a man who's going around calling himself "The Truth", Floyd Mayweather needs an attitude adjustment.  Floyd has earned the status of P4P King and the rights to dictate the negotiating table.  That being said, he also has to give respect and credit to his potential opponents.  Especially when they have other options for fights possibly making more money than Floyd is willing to give them.
Winky Wright may not have many options for major fights at the moment; however, his potential fight date is not until December.  In the month several fights can materialize, especially with Don King holding an option over Wright.  Currently DKP controls several top Jr. Middleweights including Ricardo Mayorga, Daniel Santos, and Alejandro Garcia, all world titlist along with some very good contenders.  In addition to those options, Wright also has a possible with Oscar De La Hoya next year that could look more promising if Fernando Vargas loses this weekend.  The De La Hoya option alone would give Wright inspiration to not take as big of risk this winter while waiting for the showdown.  However, Wright cannot make the type of money he desires without fighting a marquee name such as Mayweather.
Wright recognizes the situation.  His recognition is the main reason why he came off of demanding parity and being willing to accept a 2-3 split between him and Mayweather.  This action should be more than reasonable since Wright would be putting his career and potential superfights at risk by fighting a guy who's two divisions under him.  Even if Wright won the fight against Floyd, but didn't knock him out or the fight was close, Wright would not be looked at seriously again.  Wright recognizes that fact as well.  If fifteen million dollars is the available split money, Floyd cannot demand twelve and expect Winky to give up his career for three.  Winky's better off fighting for less to keep his position for a fight with a big name near his weight class.
Then there's Zab Judah.  Judah is having his most successful year in boxing in a long time.  Winning the undisputed welterweight championship and following it up with an impressive knock out win over a veteran number one contender who had never been stopped has transcended Zab to stardom.  While at times in his career Zab look terrible in the ring, he has seemed to become more focused these days.  Zab still has his critics and he hasn't convinced all of his fans of his potential.  Nonetheless, Judah is once again becoming the fighter Mickey Ward once said, "There's no one better than that man."  Judah has several potential big fights being Mosley, Tsyzu, Margarito, or Mitchell.  Judah also has the choice to continue building his name and fighting his mandatory defenses.  Luis Collazo recently made himself a bigger name fighting on the undercard of Rahman-Barrett and put on a good performance.  Collazo will be a mandatory for Judah soon and so he has Collazo as an option as well.
Bottom line for Judah is the fact that he cannot make more money fighting any of those names that he could for fighting Mayweather.  Judah can come close or it is possible for him to match the money Mayweather is offering, as it would come to pass, those fights are not as big as Mayweather either.  That is why Judah has signed and is telling Mayweather to just sign the contract.  Judah has gone out of his way to create a buzz for this fight.  It is unreasonable for Mayweather to tell Judah to give up his titles, and take less than he deserves for to make the fight.
When asked in a recent Boxingtalk TNT Chat if he would let negotiations get in the way of fights that can define his career, Mayweather responded by saying, "Never.  These fighters must understand what their market value is.  Boxing is a business, I want to put on the best fights for the fans, but I'm not going to overpay guys for the opportunity to fight the best fighter in the world."  It has been years since Floyd has been in the ring with a fellow P4P contender.  That was Jose Luis Castillo.  His glory days were mainly as a Junior Lightweight and he has been riding on the coattails of those victories for the last couple of years.  While Floyd is hands down the best fighter in the world currently, if he does not prove himself by fighting the other top fighters, greatness will continue to be allusive to him.
Right now negotiations are still ongoing and whomever Floyd decides to fight will either do some serious compromising or Floyd is going to have to humble himself a little.  Floyd speaks of market value; however, he forgets that Klitschko and Rahman are splitting twelve point one million dollars for their fight.  That being said, Floyd feels like he is worth the same amount as the biggest heavyweight fight of the year by himself?  That is a very bold position for him to take.  With all due respect to the P4P Picasso, Mayweather needs to be humble and realize without another marquee name, he doesn't make nearly the same amount of money.  Floyd needs to remember it took the popularity of Arturo Gatti to put him in a fight that was a PPV Headliner.  If Floyd does not change his attitude, all three fighters will be fighting for short money this fall without a defining fight.
Send questions and comments to: presnellcharles@yahoo.com