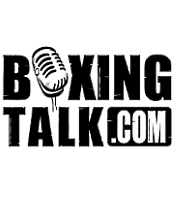 Press release:
Bally's Atlantic City, in association with Main Events, will present a sensational fight card highlighted by featherweights Rocky Juarez vs. Guty Espadas and heavyweights Dominick Guinn vs. Serguei Liakhovich. The evening of live boxing, which will be televised nationally on ESPN2's "Friday Night Fights: Main Events Special", will take place in Bally's Atlantic City's Main Ballroom located on the sixth floor on Friday, December 3.
LIAKHOVICH
He's (Guinn) a one-dimensional fighter.  If you take away his jab he becomes a very simple fighter.  He cannot readjust if you give him different angles or different styles.
This would be a big win for me and open a lot of doors for me.  People look at Guinn as the top of the division.
I learned very much more from my loss than for all of my wins put together. 
What I learned is I need to be surrounded by the right trainers and the right team.  The team I had for the loss was not the right team.  Now I am with (trainer) Kenny Weldon and I feel he is the right guy.
There is a 180-degree difference since.  Since then I am a completely different fighter.
I don't want to give away my fight plan.  I am getting ready to box, getting ready to fight.  I'm going up against a guy with a lot of credentials and I am going to be ready for everything that he comes up with.
I don't like to make predictions, but I am ready for 10 hard rounds.  If it comes early, that will be a bonus.
I don't like to beat my own drum but obviously the heavyweight division does not have a great reputation right now.  I am ready to challenge anyone.  The perception is that it is pretty weak right now.
There is no heavyweight right now and none of them have any authority.
Guinn co-trainer Mark Breland:  He's training hard and throwing great punches.
GUINN
I feel that I'm going to go in there and prove that I'm the No. 1 heavyweight prospect again, like I was before the Barrett fight.
I feel like AC is my second home.  After the Grant fight, I told Kathy Duva that I like it there and I want to fight for my first championship there.
It's like New York...they either love you or hate you.  I think they like me there.
We train the same way.  Mark Breland trains me hard for each fight.  This is no different.  This is my last and maybe my only chance to prove myself again.
Plan...
Not waiting.  I want to come out and take control of the fight and let my hands go.  If I fight the way I train, no one in the division can beat me.  That's the way I feel.
Were there any problems in the Barrett fight?
It wasn't physical.  After the fight I couldn't blame Ronnie or Mark.  They trained me hard for that fight.  If I threw the punches the way I was supposed to, I would have knocked Barrett out.
Jab, uppercut and left hook is what we worked on in camp and that's what we did in the Jackson fight.
On sparring with Holyfield...
I think Holy still has it.  I heard he had a few problems in that fight.  I've seen him better in sparring and I could see there was something wrong in the fight. 
Guinn co-trainer Shields on Holyfield – it was his back.  He hurt his back in the second round.  He said nothing because he didn't want to make any excuses.  He hurt it in sparring a couple of weeks earlier, but was checked out by the doctors and they said it was OK.  If it weren't for his back, he would have been fine.  He couldn't throw punches.  After every round they sent a doctor up to see if he was all right – they would ask, "raise your right arm, raise your left arm" – after every round when I was trying to talk to him, and that wasn't fair to either one of us.  If a fighter says he wants to continue to fight, who's to say he can't fight anymore.  He has to decide. 
Ronnie Shields on Barrett fight...
I thought there was a lot of pressure on him fighting in Little Rock.  He was trying to please everyone and all the sudden while you are trying to please everyone instead of trying to win the fight, you get away from the plan.
Guinn on the heavyweights...
I think so.  Right now the division is rough.  I need to go out there and prove that I am the best out there.  There is no heavyweight out there that can let his hands go the way that I can.  2005 is going to be another big year for me.
Since Lennox Lewis left there is no one out there.  I think Klitschko is the most deserving.  Chris Byrd is deserving also.  Lamon Brewster isn't much, and Ruiz…no.
JUAREZ
I've been in SA for about a month.  I needed to get away from Houston for a bit and try something new.  I sparred with Freitas who is a very good fighter.  It gives me a lot of confidence and I can see where I am.  He is 12-pounds heavier than I am.  He is a good puncher and is very wiry.
I feel that I've been ready for a title fight, but I like to fight and I've liked the tough fights that I have been in.  They have been preparing me well.  My fights have been tough and now I am one fight away from fighting for a world title.  He's (Espadas) known for the past two months and I'm sure he's been studying and he's ready.  He's a veteran and it will be another tough fight.
It helps my career, as far experience, fighting guys at the top level.  I feel this is a guy that I'm ready for.  I'm so close to a title shot that maybe I could sit back and fight a different quality opponent, but that's not what I want to do.
Every fighter goes into the ring wanting to win, but this is boxing and anything can happen.  You have to prepare 100% and hope for the best.
That (Raheem) fight I've looked past it already.  Everyone is talking about that fight.  Now I know if I perform for this fight, everyone will forget about the last fight.  It was a controversial fight, people thought the referee may have been on my side, but it's getting old.  I could have knocked him out.  He never caught me with any punches and never hurt me.
I changed from when I was knocking guys out.  Now I have been boxing.  You get used to knocking guys out with one punch.  Now we are practicing on letting my punches go and not going for the one punch.  I went away for this fight to get away from the distractions back home and to get my mind totally on training and preparing correctly.
On Olympic Gold Medalist Andre Ward...
Be patient and not allow yourself to hear the fans.  Don't think too highly of yourself.  You have to prove it all over again.  He proved he was the best in the Olympics and now he has to prove he is the best in the pros.