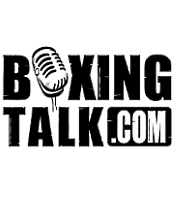 Danny "Green Machine" Green, holder of the WBC interim title at super middleweight,  remained on track for a December 12 showdown with Denmark's Mikkel Kessler, albeit not before hitting the deck for the first time in his career in round two courtesy of a well-timed Omar Eduardo Gonzalez right hand. A fifth-round cut-eye stoppage ruling in Green's favour raised some eyebrows.
The contest was a non-title fight, fought at light heavyweight tonight, on a six-fight card in Penrith, NSW, Australia.
Green, 19-1 (18), outworked the 27-6 (9) Argentine in his first, and appeared to be clearly leading the second when he was downed by Gonzalez. It was a flash knockdown, and Green rebounded well, finishing the round in control.
Gonzalez was on the retreat for most of the third, while Green (Boxingtalk # 9) tried to cut him down with ones and twos. It was apparent at this stage that Green was not firing, as his left-hook finish that accompanies many of his straight rights, and the usual three-four punch combinations were nonexistent.
The fourth was a mauling round, Gonzalez seeming to frustrate (or at least try to) Green on the inside by tying his arms, and forcing the referee to break the combatants.
Green opened a cut just above Gonzalez's right eye in the fifth, and as the mauling continued, the referee called the doctor in. And now for the confusion, and thus hazy circumstances surrounding the stoppage. Experienced ringside physician Dr. Lou Lewis asked the Argentine, "Can't see?" Gonzalez's response, "No," is what led to the immediate stoppage. As the referee waved the fight away, Gonzalez and his camp were noticeably upset. Gonzalez doesn't speak English, so did he actually understand the question? It's the same as asking a non-Spanish speaking fighter, "Puedo ver?" Would they comprehend it?
Green did appear en route to victory, but no one wants to see a fight end due to a language misunderstanding (if that is the case).
31-year-old Green admitted he felt "flat" in the bout, but said he'll learn from the knockdown. "The best thing that can come from that is it's gonna be a learning experience. I've never been dropped before in my life, and I guess it's a good thing that I can learn from it, take away from it. I wasn't hurt, but still it's something I never want to happen again in my career."
Green didn't look his usual self, and it makes one wonder whether the severe dehydration he suffered from following his bout with Sean Sullivan this past March has taken a toll on him as a fighter. I guess we'll find out when he faces the 34-0 (26) Kessler.
In supports:
* At super middleweight, Josh Clenshaw won a lackluster ten-round decision over Victorian Tim Minnis. Scores 99-92 (twice), and 100-91. Clenshaw improves to 22-12 (13), while Minnis falls to 2-5-1. Just a note. Minnis debuted at 142lbs just 19 months ago. He's a growing kid, but he still should be fighting no heavier than junior middleweight. He's actually a very gutsy fighter (with a sturdy chin), but he needs to get serious about his boxing, otherwise he's on the road to becoming a perennial opponent.
* IBF Super Middleweight Pan Pacific titlist Daniel "Porky" Lovett retained his strap with a 12-round stoppage against Uruguay's Enrique Carlos Campos. Lovett dominated the fight, dropping Campos in the sixth, and then twice in the 12th. Lovett is probably not a 12-round fighter yet, but at 21 he should develop into one as his title reign progresses. He impressed with his body assault. He is now 7-1 (6). Campos, a winner of only two of his last ten, is now 12-12 (8).
* Lightweight prospect "King" Benny Cruz remained cool despite the underhanded tactics of Argentine Ariel Francisco Burgos (deducted two points for hitting Cruz when he tripped to the canvas, and firing a series of blows on a break), and it paid off in the way of an eight-round unanimous decision. Scores 80-71 (twice), and 80-70. 24-year-old Cruz's bodypunching, particularly the right hand, has improved since his last outing a month ago. "I really enjoyed that fight," he said in the post-fight ring interview. "He was aggressive, got a bit on the edge, but I felt in control, and he hung on, and he was very experienced. That was a good fight for me. I enjoyed that. That will take me places." At 10-0 (8), he is now eyeing a potential encounter with fellow prospect Michael "Rocky" Katsidis in December. Burgos fell to 14-5 (3).
* Heavyweight Roger Izonritei (brother of David), overcame a shaky start, including a third-round knockdown, to sensationally knock out massive New Zealander Oscar Talemira with a huge right hand in the fourth. Now at 7-3 (7), Izonritei appears to be back on his way to a third shot at the Australian title. Talemira is winless at 0-3, but sure packs a wallop.
Adam Vella was a awarded a four-round points nod against Brad Ryan in a super middleweight contest. Scores 40-36 (all). Vella is now 3-0 (3). Ryan slips to 1-2.
Send questions and comments to: icemanalt@aol.com